Xpeng P7i Specs and Price ⚡ Electric Car
Share Xpeng P7i in Social Media:
price (NEW) from:
35880,00
$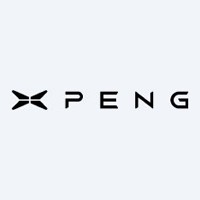 Technical Specs, Price and Review on the new Xpeng P7i.
XPeng P7i: Redefining Electric Luxury with Cutting-Edge Upgrades
Elevating the XPeng P7 to New Heights: The Unveiling of the P7i
In a bold move that redefines the electric sedan landscape, XPeng has unleashed the facelifted P7 under the new moniker, P7i, boasting an array of remarkable enhancements in interior design, connectivity, driver assistance, performance, range, and charging capabilities. Let's dive into the technical specifications, pricing details, and an in-depth review of the groundbreaking XPeng P7i.
Unleashing Unmatched Power and Performance
| | |
| --- | --- |
| manufactured in | China |
| new from ($) | 35880 |
| range (km) | 702 |
| max. speed | 200 |
| sales start | 2023 |
| 0 to100 km/h | 3.9 |
| power (h.p.) | 473 |
| battery (kWh) | 86.2 |
| car type | sedan |
| drive type | AWD |
The XPeng P7i makes a statement with its robust powertrain, delivering an astonishing 473 horsepower. This substantial power output translates to exhilarating acceleration, propelling the P7i from 0 to 100 km/h in a mere 3.9 seconds. Moreover, the P7i achieves an impressive top speed of 200 km/h, solidifying its position as a formidable contender in the electric sedan realm.
Unrivaled Range and Rapid Charging
One of the P7i's standout features is its unparalleled range, offering an impressive 702 kilometers on the CLTC test cycle. This remarkable range ensures that drivers can embark on extended journeys with confidence, pushing the boundaries of electric mobility. Furthermore, the P7i boasts rapid charging capabilities, adding 240 kilometers of range in just 10 minutes of DC fast charging. A 10% to 80% state-of-charge charge takes less than 30 minutes, highlighting the convenience and efficiency of the P7i's charging capabilities.
Technological Marvel: Driver Assistance and Connectivity
XPeng has taken a leap forward in driver assistance with the P7i, employing advanced hardware components that include dual LiDAR units and dual Nvidia Drive Orin-X SoCs. This revolutionary setup provides an astounding 508 TOPS of computing power, a 17-fold increase from previous models. The P7i's 31-sensor architecture, enhanced by 360-degree perception capability, paves the way for Level 4 ADAS functions in specific scenarios. The XNGP all-scenario driver assistance system offers City NGP, enhanced Highway NGP, and Lane Centering Control functions, elevating safety and convenience to new heights.
Elevated Interior: Cockpit of Innovation
Stepping into the XPeng P7i's cabin reveals a technological marvel that caters to both driver and passengers. The Qualcomm Snapdragon SA8155P chipset empowers the Xmart OS 4.0 operating system, enhancing voice command recognition and responsiveness. The P7i's all-scenario Voice Assistance 2.0 ensures real-time, continuous voice command recognition for all occupants. The innovative cockpit is further complemented by a touch-enabled infotainment system, featuring a Surrounding Reality dashboard display that provides a 360-degree simulation of the surrounding road conditions. The immersive experience is enriched by the 7.1.4 Dolby Atmos sound system with 20 speakers, ensuring an unparalleled driving ambiance.
Stunning Design and Aerodynamics
The XPeng P7i's exterior design combines aesthetics with aerodynamics, resulting in an elegantly sculpted sedan. Aerodynamic enhancements have lowered the drag coefficient to an impressive 0.236. The P7i's exterior is adorned with a distinctive Kaitoke green finish, adding a touch of exclusivity and sophistication to its appearance.
Pioneering Thermal Management
XPeng has introduced the X-HP 2.0 integrated thermal management system, revolutionizing the driving experience. With a cooling capacity of 8.5 kW – an 88.9% increase – the P7i maintains a speed of 190 km/h for 30 minutes without any risk of overheating. This pioneering system also optimizes driving range by up to 15% in winter conditions, a testament to XPeng's dedication to performance and efficiency.
Charting a New Era with the XPeng P7i
As XPeng forges ahead in the electric mobility landscape, the P7i stands as a testament to innovation, luxury, and exceptional performance. With prices starting from $36,230, the XPeng P7i offers a compelling package that redefines the electric sedan experience.