Dongfeng EX1 Specs and Price ⚡ Electric Car
Share Dongfeng EX1 in Social Media:
price (NEW) from:
8700,00
$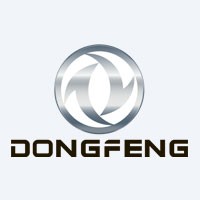 Dongfeng EX1 description ⚡
Technical Specs, Price and Review on the new Dongfeng EX1.
Dongfeng EX1: Embrace the Electric Revolution
Introducing Dongfeng EX1: The Budget-Friendly Electric Hatchback
Overview: Dongfeng EX1—A Cost-Effective Electric Hatchback
The Dongfeng EX1 embodies the electric revolution, offering an affordable and practical electric hatchback option. Manufactured in China, this dynamic vehicle brings eco-friendliness and efficiency to urban mobility. Based on the Renault City K-ZE platform, developed through the collaboration of Renault, Nissan, and Dongfeng, the EX1 brings a touch of simplicity and convenience to electric driving.
Dongfeng EX1 Specs: Performance and Range
| | |
| --- | --- |
| manufactured in | China |
| new from ($) | 8700 |
| range (km) | 331 |
| max. speed | 100 |
| sales start | 2019 |
| power (h.p.) | 45 |
| battery (kWh) | 27 |
| car type | hatchback / 5 doors |
| drive type | FWD |
Powered by an electric motor, the Dongfeng EX1 delivers a modest yet reliable performance with 45 horsepower. Its lithium battery with a capacity of 27 kilowatt-hours ensures a range of 331 kilometers, making it suitable for daily commuting and short trips. The car's front-wheel drive configuration further enhances its maneuverability, making it an ideal choice for city driving.
Design and Features
On the exterior, the Dongfeng EX1 boasts a straightforward and unpretentious design, complemented by plastic lining on the wheel arches, adding a touch of ruggedness. Red decor accents, available in the higher-end version, injects a dash of personality. Inside, the cabin features a black and red color scheme with cloth seat upholstery, offering a comfortable driving experience. The multimedia system screen integrated into the front panel provides essential infotainment and navigation features.
Affordable and Eco-Conscious
With an enticing starting price of $8,700, the Dongfeng EX1 PRO makes electric mobility accessible to a broader audience. Its eco-conscious nature helps reduce carbon emissions, making a positive impact on the environment and contributing to a greener future.
Conclusion: Dongfeng EX1—A Practical Electric Hatchback
In conclusion, the Dongfeng EX1 showcases the potential of budget-friendly electric vehicles. With its simplicity, reliability, and eco-friendliness, it caters to urban drivers seeking an affordable and practical electric hatchback. Embrace the electric revolution with the Dongfeng EX1—a compelling option for sustainable and efficient mobility.