CUPRA Born eBoost Price and Specs
Added to the EV Database on 13 November 2022
Share CUPRA Born eBoost
price (NEW) from:
45900
$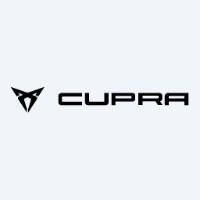 CUPRA Born eBoost Review ⚡
Technical Specifications, Price and Review on the new CUPRA Born eBoost.
| | |
| --- | --- |
| manufactured in | Spain |
| new from ($) | 45900 |
| range (km) | 655 |
| max. speed | 160 |
| sales start | 2022 |
| 0 to100 km/h | 7 |
| power (h.p.) | 231 |
| battery (kWh) | 82 |
| car type | hatchback / 5 doors |
| drive type | RWD |
CUPRA Born eBoost: Power Meets Style in the Spanish Hatchback
Introducing CUPRA Born eBoost: A Dynamic Electric Hatchback
Overview: CUPRA Born eBoost—A Perfect Fusion of Performance and Style
The CUPRA Born eBoost is a captivating electric hatchback that combines thrilling performance with an eye-catching design. Crafted in Spain, this electrifying car exemplifies the essence of innovation and modernity. Resembling its concept version, the CUPRA Born eBoost boasts meticulous attention to detail, including elegant copper accents that accentuate both its exterior and interior. While it shares its technical platform with the Volkswagen ID.3, the CUPRA Born sets itself apart with an inspiring design and an optional e-Boost package that elevates its performance.
CUPRA Born eBoost Specs: Power and Range
Under the hood, the CUPRA Born eBoost houses a robust electric motor on the rear axle, providing a base power of 204 horsepower (150 kilowatts). With the optional e-Boost package, the power can be unleashed to a thrilling 231 horsepower (170 kilowatts), catapulting the car from 0 to 100 km/h in just 6.6 seconds. This enhanced performance adds a new level of excitement to the driving experience. Equipped with an 82-kilowatt-hour battery, the CUPRA Born eBoost can travel up to 655 kilometers, ensuring worry-free journeys.
Stylish and Inspiring Design
Remaining true to the concept's allure, the CUPRA Born eBoost captures attention with its mesmerizing design. Copper accents embellish its exterior and interior, exuding a sense of sophistication and elegance. The hatchback's enticing appearance sets it apart from the standard crowd, showcasing its unique character and charismatic appeal.
Fusion of Power and Efficiency
The CUPRA Born eBoost embodies a perfect fusion of power and efficiency. With its formidable acceleration and ample range, it offers a compelling blend of performance and practicality, catering to drivers seeking both excitement and sustainability.
Conclusion: CUPRA Born eBoost—A Visionary Electric Hatchback
In conclusion, the CUPRA Born eBoost proves to be a visionary electric hatchback, redefining the standards of performance and style. With its alluring design, potent powertrain, and impressive range, it takes electric driving to a whole new level. Embrace the future of electrified mobility with the CUPRA Born eBoost—a dynamic hatchback that exemplifies the spirit of innovation.
---