Dongfeng S50 EV Specs and Price ⚡ Electric Car
Share Dongfeng S50 EV in Social Media:
price (NEW) from:
22700,00
$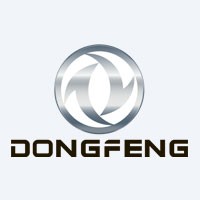 Dongfeng S50 EV description ⚡
Technical Specs, Price and Review on the new Dongfeng S50 EV.
Dongfeng S50 EV: Technical Specs, Price, and Review
The Dongfeng S50 EV is a 5-seat electric sedan car that showcases high-efficiency electric motor technology and a ternary lithium battery, providing an impressive 170 horsepower power and a cruising range of 300 kilometers. Packed with intelligent features such as voice recognition, panoramic sunroof, and automatic driving, the Dongfeng S50 EV promises an unparalleled driving experience.
High-Efficiency Electric Powertrain
| | |
| --- | --- |
| manufactured in | China |
| new from ($) | 22700 |
| range (km) | 410 |
| max. speed | 150 |
| sales start | 2018 |
| 0 to100 km/h | 10 |
| power (h.p.) | 122 |
| battery (kWh) | 57 |
| car type | sedan |
| drive type | FWD |
The Dongfeng S50 EV is equipped with a high-efficiency electric motor and a cutting-edge ternary lithium battery, delivering a powerful 170 horsepower and offering a generous cruising range of 300 kilometers on a single charge. This combination ensures a smooth and eco-friendly driving experience, making it an attractive option for environmentally-conscious consumers.
Intelligent Features and Advanced Technologies
The Dongfeng S50 EV is not only about power and efficiency; it also boasts a range of intelligent technologies to enhance the driving experience. The inclusion of intelligent voice recognition allows for convenient control and interaction with the vehicle's features. Moreover, the panoramic sunroof adds a touch of luxury and openness to the cabin, providing an enjoyable driving atmosphere.
Unparalleled Driving Experience
With its impressive specifications and advanced technologies, the Dongfeng S50 EV promises an unparalleled driving experience. The electric sedan's blend of power, efficiency, and intelligence makes it an ideal choice for urban commuting and long-distance journeys alike.
Review
The Dongfeng S50 EV, manufactured in China, presents an excellent option for electric vehicle enthusiasts seeking a feature-rich and cost-effective sedan. With a starting price of $22,700, this electric car offers a compelling blend of performance and affordability, making it accessible to a wider audience.
The car's 410-kilometer range ensures that drivers can embark on extended trips with confidence, without frequent stops for charging. Its top speed of 150 km/h provides sufficient power for everyday driving needs, while the 0 to 100 km/h acceleration in 10 seconds demonstrates its responsiveness.
Overall, the Dongfeng S50 EV is a noteworthy electric sedan that caters to the demands of modern driving. Its combination of intelligent features, efficient powertrain, and competitive pricing makes it a worthy contender in the electric vehicle market.