LEXUS RZ 450e Specs and Price ⚡ Electric Car
Share LEXUS RZ 450e in Social Media:
price (NEW) from:
55000,00
$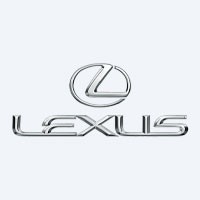 LEXUS RZ 450e description ⚡
Technical Specs, Price and Review on the new LEXUS RZ 450e.
Lexus RZ 450e: The Epitome of Luxury Electric Crossover
Introducing the Lexus RZ 450e: The Ultimate Premium Electric Crossover
Overview: Lexus RZ 450e—Exuding Luxury and Performance
The Lexus RZ 450e is a masterpiece of luxury and performance, representing Lexus' foray into the electric vehicle domain. As the brand's first mass-produced electric car, the RZ stands tall as an all-wheel drive premium crossover in the mid-size segment. Embracing the innovative e-TNGA modular electric platform, this electric crossover showcases Lexus' commitment to sustainability and cutting-edge technology. With its worldwide availability, the Lexus RZ 450e promises to deliver an unparalleled driving experience to discerning motorists.
Lexus RZ 450e Specs: Power and Efficiency
| | |
| --- | --- |
| manufactured in | Japan |
| new from ($) | 55000 |
| range (km) | 354 |
| max. speed | 160 |
| sales start | 2023 |
| 0 to100 km/h | 5.2 |
| power (h.p.) | 312 |
| battery (kWh) | 71.4 |
| car type | SUV / 5 doors |
| drive type | FWD |
The heart of the Lexus RZ 450e lies in its potent electric powertrain. This all-wheel drive marvel is equipped with two electric motors, generating 204 horsepower for the front wheels and an additional 109 horsepower for the rear wheels. The harmonious synchronization of these motors delivers a remarkable total potential of 313 horsepower and an impressive 435 Nm of torque. This electrifying power enables the RZ 450e to accelerate from 0 to 100 km/h in just 5.2 seconds, elevating the driving experience to new heights. The crossover's maximum speed of 160 km/h further complements its performance-oriented nature.
Range and Battery Capacity
The Lexus RZ 450e boasts a substantial driving range of 354 kilometers on a single charge, providing the freedom to explore without frequent recharging. Its advanced battery, with a capacity of 71.4 kWh, ensures reliable and consistent performance on every journey.
Design: A Fusion of Elegance and Innovation
With its elegant design and eye-catching aesthetics, the Lexus RZ 450e captivates onlookers at first glance. The inspiration from its conceptual precursor, the LF-Z Electrified, is evident in its timeless design. The spacious and sophisticated interior offers a harmonious blend of luxury and advanced technology, creating a truly immersive driving environment.
Driving Dynamics: Versatility and Precision
Equipped with an intelligent all-wheel drive system, the Lexus RZ 450e provides exceptional handling and traction on various terrains. The adjustable torque distribution between the axles, ranging from 0:100 to 100:0, ensures optimum performance and stability under diverse driving conditions.
Conclusion: Lexus RZ 450e—Where Luxury Meets Sustainability
In conclusion, the Lexus RZ 450e represents the pinnacle of luxury electric crossovers, combining opulence, performance, and sustainability. As Lexus' first global electric offering, it embodies the brand's commitment to innovation and excellence, setting a new standard in the realm of electric mobility.