Dongfeng Fengshen E70 Specs and Price ⚡ Electric Car
Share Dongfeng Fengshen E70 in Social Media:
price (NEW) from:
22600,00
$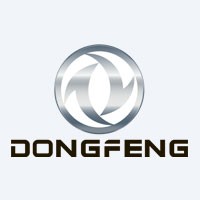 Dongfeng Fengshen E70 description ⚡
Technical Specs, Price and Review on the new Dongfeng Fengshen E70.
Dongfeng Fengshen E70: An Efficient and Practical Electric Sedan
Introducing the Dongfeng Fengshen E70: A Simplified and Reliable Electric Sedan
Overview: Dongfeng Fengshen E70—Efficiency and Simplicity
The Dongfeng Fengshen E70 is an electric sedan crafted by the renowned Chinese manufacturer, DongFeng. With a focus on practicality and simplicity, this electric car offers a comfortable and efficient driving experience. Designed to cater to city commuting needs, the Fengshen E70 is available in a single configuration, making it a hassle-free choice for environmentally conscious drivers.
Dongfeng Fengshen E70 Specs: Power and Performance
| | |
| --- | --- |
| manufactured in | China |
| new from ($) | 22600 |
| range (km) | 351 |
| max. speed | 150 |
| sales start | 2017 |
| 0 to100 km/h | 9.6 |
| power (h.p.) | 122 |
| battery (kWh) | 61.3 |
| car type | sedan |
| drive type | FWD |
Powered by a 122 horsepower electric motor, the Dongfeng Fengshen E70 delivers a smooth and reliable performance. Its solid-state battery, part of the first-generation technology, boasts a capacity of 61.3 kWh. This combination ensures a respectable range of 351 kilometers on a single charge, making it a suitable option for daily city driving. The Fengshen E70 accelerates from 0 to 100 km/h in just 9.6 seconds, showcasing its agile and responsive nature. With a maximum speed of 150 km/h, this electric sedan can comfortably navigate urban roads.
Interior: Comfort and Convenience
Inside the Dongfeng Fengshen E70, simplicity meets functionality. The driver's seat allows adjustments to the angle of inclination and distance, ensuring a personalized driving experience. The headlight adjustment, recuperation, and Eco mode activation further enhance the car's adaptability to different driving conditions. The front panel features a user-friendly touch screen that provides easy access to essential functions.
Climate Control and Practicality
The Dongfeng Fengshen E70 offers manual climate control, ensuring that occupants can maintain a comfortable environment within the car, regardless of the weather outside. The car's interior is designed to prioritize functionality, making it an ideal choice for daily commuting needs.
Exterior: Classic and Timeless Design
Externally, the Dongfeng Fengshen E70 exudes a classic and timeless design, reflecting its practicality and efficiency. The sedan's clean lines and sleek profile make it an appealing choice for those seeking an understated yet sophisticated look.
Conclusion: Dongfeng Fengshen E70—Reliable and Sustainable
In conclusion, the Dongfeng Fengshen E70 presents a reliable and sustainable option in the electric sedan segment. With its efficient performance, simplified interior, and practical features, this electric car offers a comfortable and eco-friendly driving experience for city dwellers.