Dongfeng Nano Box Price and Specs
Added to the EV Database on 22 November 2022
Share Dongfeng Nano Box in Social Media:
price (NEW) from:
9740,00
$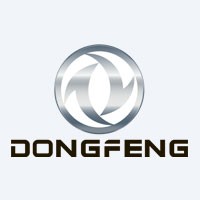 Dongfeng Nano Box Review ⚡
Technical Specifications, Price and Review on the new Dongfeng Nano Box.
Dongfeng Nano Box: Compact, Efficient, and Budget-Friendly Electric SUV
Unveiling the Dongfeng Nano Box: The Perfect Urban Companion
Overview: Dongfeng Nano Box—Compact and Convenient
Introducing the Dongfeng Nano Box, a compact and budget-friendly electric SUV designed to conquer urban landscapes with ease. Manufactured in China, this innovative electric vehicle offers a range of 331 kilometers on a single charge, making it an ideal choice for city commutes and daily errands. With a starting price of $9,740, the Nano Box is an affordable option for environmentally conscious drivers.
Dongfeng Nano Box Specs: Power and Performance
| | |
| --- | --- |
| manufactured in | China |
| new from ($) | 9740 |
| range (km) | 331 |
| max. speed | 100 |
| sales start | 2022 |
| power (h.p.) | 44 |
| battery (kWh) | 27.2 |
| car type | SUV / 5 doors |
| drive type | FWD |
Despite its compact size, the Dongfeng Nano Box packs a punch with a single 44 horsepower electric motor situated on the front axle, generating 125 Nm of torque. Powered by a 27.2 kWh battery, this electric SUV ensures a smooth and efficient ride. With a top speed of 100 km/h, it effortlessly navigates urban roads, offering a comfortable and quiet driving experience.
Space-Saving Design: Perfect for Urban Living
Measuring 3,723 mm in length, 1,579 mm in width, and 1,515 mm in height, the Dongfeng Nano Box is tailored to fit the requirements of modern city living. Its wheelbase of 2,423 mm provides stability and agility, making maneuvering through crowded streets a breeze.
Interior: Comfort and Connectivity
Inside the Nano Box, you'll find a thoughtfully designed cabin that complements its compact exterior. The interior stands unique, with no exterior design influences, showcasing Dongfeng's dedication to crafting an original and distinct vehicle. A 7.0-inch digital instrument panel and a 10.0-inch touchscreen multimedia system grace the front panel, offering seamless connectivity and easy access to essential functions.
Efficient Climate Control and User-Friendly Interface
The center console houses a user-friendly climate control unit with tactile twirlers and intuitive push buttons for added convenience. The Dongfeng Nano Box ensures that the driver and passengers remain comfortable, no matter the weather outside.
Exterior: Minimalist Elegance
The Dongfeng Nano Box comes in a range of four body shades, complemented by either white or golden accents, allowing drivers to express their style. The minimalist exterior design exudes elegance, making a lasting impression on city streets.
Conclusion: Dongfeng Nano Box—Efficiency Meets Affordability
In conclusion, the Dongfeng Nano Box is a testament to Dongfeng's commitment to producing efficient and budget-friendly electric vehicles. With its compact dimensions, impressive range, and user-friendly features, this electric SUV is the perfect companion for urban dwellers seeking a sustainable and convenient driving experience.