Dongfeng Venucia T60 EV Price and Specs
Added to the EV Database on 22 November 2022
Share Dongfeng Venucia T60 EV in Social Media:
price (NEW) from:
20000,00
$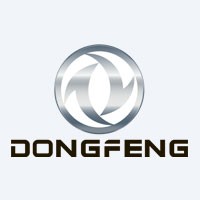 Dongfeng Venucia T60 EV Review ⚡
Technical Specifications, Price and Review on the new Dongfeng Venucia T60 EV.
Dongfeng Venucia T60 EV: Where Innovation Meets Versatility
Unveiling the Dongfeng Venucia T60 EV: A Revolutionary Crossover
Introduction: Dongfeng Venucia T60 EV—A Blend of Power and Style
Get ready to be captivated by the Dongfeng Venucia T60 EV, the electric version of the renowned Venucia T60 crossover. This electrifying crossover first graced the stage at the 2019 Shanghai Auto Show, alongside its electric sedan counterpart, the D60 EV. Developed collaboratively by Dongfeng and Nissan, the Venucia T60 EV combines cutting-edge Japanese technology with a distinctive five-door body and a modern exterior design, setting new standards for innovation and versatility.
Dongfeng Venucia T60 EV Specs: Power, Range, and Efficiency
| | |
| --- | --- |
| manufactured in | China |
| new from ($) | 20000 |
| range (km) | 442 |
| max. speed | 125 |
| sales start | 2019 |
| power (h.p.) | 161 |
| battery (kWh) | 60.7 |
| car type | SUV / 5 doors |
| drive type | FWD |
Crafted in China and available at a starting price of $20,000, the Dongfeng Venucia T60 EV boasts a commendable range of 442 kilometers (276 miles), thanks to its 60.7 kWh battery capacity. With a power output of 161 horsepower, this electric crossover offers a seamless and agile driving experience. The Venucia T60 EV's energy consumption is measured at an efficient 14.7 kWh/100 km, contributing to its eco-friendly profile. It reaches a maximum speed of 125 km/h, ensuring smooth and effortless journeys.
Sleek Design and Unique Elements: A Feast for the Eyes
With its expressive and contemporary design, the Dongfeng Venucia T60 EV stands out on the road. Notable features include the striking black-painted front pillars, LED headlights, L-shaped lights, and a commanding radiator grille adorned with a layer of chrome. These elements complement the crossover's overall aesthetic, making it a sight to behold.
Innovative Collaboration: Dongfeng and Nissan's Technological Marvel
The Dongfeng Venucia T60 EV represents a successful amalgamation of Dongfeng and Nissan's innovative developments. Leveraging Japanese technology, this crossover exudes reliability and efficiency while incorporating original design elements. Its fusion of creativity and engineering excellence makes it a top contender in the world of electric crossovers.
Conclusion: Dongfeng Venucia T60 EV—A Thrilling Electric Crossover
In conclusion, the Dongfeng Venucia T60 EV is a compelling electric crossover that brings together power, style, and sustainability. With its impressive range, efficient energy consumption, and captivating design, the Venucia T60 EV proves to be a game-changer in the realm of electric vehicles.