Dongfeng Honda e:NS1 Specs and Price ⚡ Electric Car
Share Dongfeng Honda e:NS1 in Social Media:
price (NEW) from:
32000,00
$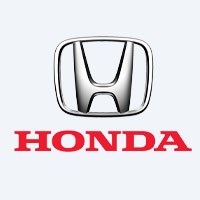 Dongfeng Honda e:NS1 description ⚡
Technical Specs, Price and Review on the new Dongfeng Honda e:NS1.
Dongfeng Honda e:NS1: A Fusion of Japanese Excellence and Chinese Innovation
Introducing the Dongfeng Honda e:NS1: The Epitome of Comfort and Performance
Overview: Dongfeng Honda e:NS1—A Remarkable Electric SUV
Behold the Dongfeng Honda e:NS1, a remarkable electric SUV born from a collaboration between the renowned Japanese automotive giant Honda and the innovative Chinese company Dongfeng. The 2022 model stands as a testament to their combined expertise, offering an array of features to ensure utmost comfort, style, and safety. With a starting price of $32,000, this electric SUV boasts an impressive range of 510 kilometers, making it an ideal choice for eco-conscious drivers.
Dongfeng Honda e:NS1 Specs: Power, Performance, and Connectivity
| | |
| --- | --- |
| manufactured in | China |
| new from ($) | 32000 |
| range (km) | 510 |
| max. speed | 150 |
| sales start | 2022 |
| 0 to100 km/h | 7.7 |
| power (h.p.) | 204 |
| battery (kWh) | 68.8 |
| car type | SUV / 5 doors |
| drive type | FWD |
Under the hood, the Dongfeng Honda e:NS1 houses a robust electric motor that produces 204 horsepower, delivering a thrilling driving experience. Its 68.8 kWh battery pack powers the SUV with efficiency and reliability. Accelerating from 0 to 100 km/h in just 7.7 seconds, this electric SUV effortlessly combines performance with eco-friendliness. Its maximum speed of 150 km/h ensures smooth and controlled journeys.
An Abundance of Features: Comfort and Convenience at its Finest
Step inside the Dongfeng Honda e:NS1 to discover a plethora of features designed to enhance your driving pleasure. Keyless access from both the driver's and passenger's doors simplifies entry, while the blind spot sensor ensures added safety on the road. Enjoy the luxury of electric drive and heated seats, making every ride a cozy experience. With two Type-C ports, you can effortlessly charge your devices while on the go. The convenience of turning on the air conditioner with a key further adds to the overall comfort.
The large 15.2-inch touch screen, complete with English language support, provides a user-friendly interface for various functions. The panoramic roof, equipped with two screens, offers a breathtaking view for all passengers. Meanwhile, the driver benefits from a 10.25-inch color informative screen, presenting essential information at a glance.
Versatile Driving Modes and Advanced Safety Features
The Dongfeng Honda e:NS1 offers three driving modes—Eco, Normal, and Sport—allowing you to tailor your driving experience to suit your preferences and road conditions. A rear-view camera with crystal-clear imagery ensures confident maneuvering. Climate control, a premium stereo system, speakers, and a windshield camera further elevate the driving experience.
A Blend of Innovation and Elegance: The Dongfeng Honda e:NS1
With height-adjustable steering and adjustable steering wheel lobes to change the recovery, the Dongfeng Honda e:NS1 caters to individual comfort needs. Driver fatigue control is a thoughtful feature that prioritizes safety on long journeys.
The SUV is equipped with two charging ports—high-speed and normal—for added flexibility. The captivating illumination of the Honda logo adds a touch of elegance, while the discreetly concealed rear door handles lend a sleek appearance.
Spacious and Illuminated Interiors: A Comfortable Haven
The Dongfeng Honda e:NS1 offers ample rear passenger space, ensuring a comfortable journey for all occupants. The interiors are thoughtfully illuminated, creating a welcoming and inviting atmosphere.
Conclusion: Dongfeng Honda e:NS1—Elevate Your Driving Experience
In conclusion, the Dongfeng Honda e:NS1 effortlessly combines Japanese excellence with Chinese innovation, resulting in a top-notch electric SUV. With its array of features, comfortable interiors, and impressive performance, the e:NS1 redefines the driving experience, promising a thrilling and eco-friendly journey every time.