Dongfeng Rich 6 EV Specs and Price ⚡ Electric Car
Share Dongfeng Rich 6 EV in Social Media:
price (NEW) from:
42800,00
$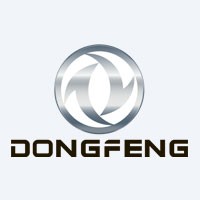 Dongfeng Rich 6 EV description ⚡
Technical Specs, Price and Review on the new Dongfeng Rich 6 EV.
Dongfeng Rich 6 EV: The Electric Pickup Redefining Efficiency
Experience the Dongfeng Rich 6 EV: A Revolutionary Electric Pickup
Introduction: Dongfeng Rich 6 EV Pioneering the Future
Introducing the Dongfeng Rich 6 EV, an innovative electric pickup truck hailing from China. This cutting-edge vehicle shares its design, chassis, cab, and frame with renowned models like the Nissan Navara, Renault Alaskan, and Mercedes X-Class. Combining affordability and user-friendliness, the Dongfeng Rich 6 EV offers an electrifying twist to the traditional pickup, making it a standout choice in the world of mass-produced electric pickups.
Dongfeng Rich 6 EV Specs: Power, Range, and Efficiency
| | |
| --- | --- |
| manufactured in | China |
| new from ($) | 42800 |
| range (km) | 403 |
| max. speed | 110 |
| sales start | 2017 |
| power (h.p.) | 160 |
| battery (kWh) | 67.9 |
| car type | pickup |
| drive type | FWD |
Manufactured in China and priced from $42,800, the Dongfeng Rich 6 EV boasts an impressive range of 403 kilometers, providing the perfect balance of power and endurance. With a maximum speed of 110 km/h and a 160 hp engine mounted on the rear axle, this electric pickup offers a seamless and smooth ride. Equipped with a 67.9 kWh battery, the Dongfeng Rich 6 EV promises an estimated range of 400 km on a single charge, though real-world figures tend to be around 250-300 km. Charging up to 80% using a fast terminal takes a mere 45 minutes, offering convenience and ease for the on-the-go driver.
Stylish Design and Practicality: A Blend of Form and Function
The Dongfeng Rich 6 EV mirrors the design excellence of renowned international pickup models, presenting a sophisticated yet robust appearance. Offering an ample carrying capacity of 815 kg, this electric pickup outperforms its internal combustion engine counterparts, setting a new standard for practicality and versatility. With a weight of 1893 kg, the Dongfeng Rich 6 EV strikes the perfect balance between sturdiness and agility, ensuring an exceptional driving experience.
Urban-Friendly Advantages: A Green Pass to the City
Despite its impressive performance, the Dongfeng Rich 6 EV boasts an advantage that sets it apart from traditional pickups—it can effortlessly enter cities without the need for special permits. Its eco-friendly nature and zero-emission powertrain make it an ideal choice for urban commuters, contributing to cleaner and greener cities.
Conclusion: Dongfeng Rich 6 EV Drives Innovation
To conclude, the Dongfeng Rich 6 EV is a pioneering electric pickup that redefines efficiency, practicality, and environmental consciousness. With its striking design, powerful performance, and urban-friendly features, this Chinese electric pickup marks a new era in the world of electric vehicles.