DS 3 Crossback E-Tense Price and Specs
Added to the EV Database on 23 November 2022
Share DS 3 Crossback E-Tense in Social Media:
price (NEW) from:
35600,00
$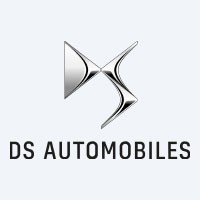 DS 3 Crossback E-Tense Review ⚡
Technical Specifications, Price and Review on the new DS 3 Crossback E-Tense.
DS 3 Crossback E-Tense: Where Electric Power Meets Elegance
Discover the DS 3 Crossback E-Tense: A Fusion of Style and Sustainability
Introduction: DS 3 Crossback E-Tense Leading the Way
Get ready to experience a harmonious blend of style and eco-friendliness with the DS 3 Crossback E-Tense. As the electric version of the "B" class "off-road" hatchback, this front-wheel-drive marvel delivers a seamless fusion of luxury and sustainability. Unveiled at the prestigious Paris Motor Show in October 2018, the DS 3 Crossback E-Tense took the automotive world by storm with its extravagant yet elegant design.
DS 3 Crossback E-Tense Specs: Power, Efficiency, and Performance
| | |
| --- | --- |
| manufactured in | France |
| new from ($) | 35600 |
| range (km) | 260 |
| max. speed | 150 |
| sales start | 2020 |
| 0 to100 km/h | 8.7 |
| power (h.p.) | 136 |
| battery (kWh) | 45.0 |
| car type | SUV / 5 doors |
| drive type | FWD |
Built in France, the DS 3 Crossback E-Tense is available from $35,600 and offers an electric range of 260 kilometers, providing ample freedom for your urban adventures. With a top speed of 150 km/h and an acceleration time of 0 to 100 km/h in just 8.7 seconds, this electric SUV guarantees a thrilling driving experience.
Distinctive Design: The Epitome of French Sophistication
At first glance, the DS 3 Crossback E-Tense captivates with its bold and flamboyant design, exuding French elegance at its finest. Introduced alongside its luxury counterpart, the DS3 Crossback, this fully electric version maintains an identical design, leaving observers in awe of its extravagant appearance. To distinguish the E-Tense modification, one simply needs to look at the rear, where the absence of exhaust pipes sets it apart from its combustion-engine counterpart.
Luxurious Interior: A Symphony of Comfort and Technology
Step inside the DS 3 Crossback E-Tense, and you'll be welcomed by an interior that perfectly complements its striking exterior. Reflecting a harmonious blend of luxury and modernity, the cabin is almost indistinguishable from the "standard" Crossback, featuring elegant materials and sophisticated finishes. The virtual dashboard proudly displays power consumption, highlighting the transition to a greener and more sustainable driving experience.
DS Automobiles: Pioneering Sustainable Mobility
As a frontrunner in the quest for sustainable mobility, DS Automobiles has paved the way for cutting-edge electric vehicles. The DS 3 Crossback E-Tense exemplifies the brand's commitment to environmental consciousness without compromising on style and performance.
Conclusion: DS 3 Crossback E-Tense Redefines Electric Driving
In conclusion, the DS 3 Crossback E-Tense stands as a testament to the future of electric driving. With its exquisite design, impressive power, and eco-friendly capabilities, this SUV is a symbol of luxury and sustainability combined. As the automotive industry embraces greener alternatives, DS Automobiles leads the charge, offering a glimpse into the exciting world of electric vehicles.