DRAKO GTE Specs and Price ⚡ Electric Car
Share DRAKO GTE in Social Media:
price (NEW) from:
1250000,00
$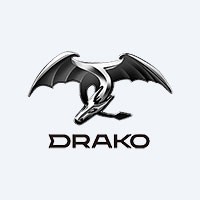 Technical Specs, Price and Review on the new DRAKO GTE.
Unleashing Power and Precision: The Drako GTE Roadster
The Drako GTE is setting new standards in the world of electric roadsters, combining unparalleled power with precise handling. As we delve into the specifications and features of this remarkable vehicle, it becomes evident why the Drako GTE is poised to outperform its competitors and carve its place in automotive history.
DRAKO GTE Specs

: Unrivaled Power and Speed
At the heart of the Drako GTE lies a powerhouse of an electric motor, boasting an astounding 1,200 horsepower.
| | |
| --- | --- |
| manufactured in | USA |
| new from ($) | 1250000 |
| range (km) | 402 |
| max. speed | 331 |
| sales start | 2022 |
| 0 to100 km/h | 2.8 |
| power (h.p.) | 1200 |
| battery (kWh) | 90 |
| car type | roadster |
| drive type | AWD |
This massive power output translates to an exhilarating and unrelenting acceleration, launching the GTE from 0 to 100 km/h in a mere 2.8 seconds. The roadster's sheer power enables it to achieve a top speed of 206 mph (331 km/h), making it a true force to be reckoned with on any road or track.
Precision Handling: Agile and Unmatched
The Drako GTE's agility and handling set it apart from the competition. With a motor at each wheel, the GTE delivers a level of control and responsiveness that is unparalleled. The quad motors work in harmony, individually managing traction for each tire to maximize grip and fidelity to the driver's inputs. The result is next-level control and safety, whether navigating winding roads or tearing up the racetrack.
High-Capacity Inverters: Engineered for Extreme Performance
To complement its immense power, the Drako GTE is equipped with high-capacity inverters that can withstand the demands of extreme performance driving. Each of the quad motors has its own dedicated inverter, ensuring precise power distribution. With millisecond precision, these inverters distribute each motor's massive +225 kW to -225 kW power envelope, enabling high-speed and near-zero-latency control at each wheel. As a result, the driver experiences unprecedented immediacy and precision in every driving maneuver.
Long-Lasting Battery: Balancing Power and Efficiency
The Drako GTE is not just about raw power; it also boasts a sophisticated battery system that optimizes both performance and efficiency. With a capacity of 90 kWh, the battery strikes a balance between delivering the immense power needed for high-performance driving and providing a respectable driving range. On a single charge, the GTE can cover an impressive 402 kilometers, ensuring that the thrill of driving does not come at the cost of frequent recharging.
Driving Dynamics: The Essence of AWD
The GTE's all-wheel-drive (AWD) configuration is at the core of its exceptional driving dynamics. The quad motors work seamlessly together to distribute power to each wheel, enhancing grip, stability, and traction. This setup not only maximizes the GTE's performance but also instills a sense of confidence in the driver, knowing they have full control over this electrifying machine.
Craftsmanship and Innovation: A Labor of Love
Manufactured in the USA by Drako Motors, the GTE embodies a passion for craftsmanship and innovation. From the aerodynamic design to the meticulously engineered components, every detail is a testament to the dedication and vision of its creators. The roadster's sleek and stylish appearance is a result of a perfect marriage between form and function, making the Drako GTE an automotive masterpiece.
Conclusion
In conclusion, the Drako GTE is a true game-changer in the realm of electric roadsters. Its awe-inspiring power, precise handling, and advanced technology make it a standout performer in its class. Whether it's the track or the open road, the Drako GTE promises an electrifying driving experience that leaves an indelible mark on all who have the privilege of getting behind the wheel.