INDI ONE EV Specs and Price ⚡ Electric Car
Share INDI ONE EV in Social Media:
price (NEW) from:
45000,00
$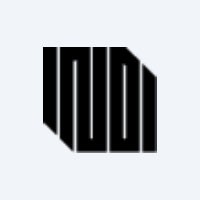 INDI ONE EV description ⚡
Technical Specs, Price and Review on the new INDI ONE EV.
Unleashing Power and Versatility: Introducing the INDI ONE EV
The INDI ONE EV is set to redefine the electric SUV landscape with its impressive power, range, and cutting-edge technology. This game-changing electric crossover, available in two variants, promises an exhilarating driving experience, making it a standout choice in the world of electric vehicles.
INDI ONE EV Specs

: A Rear-Wheel Drive Dynamo
The base variant of the INDI ONE EV, known as the INDI ONE EV Standard, is a rear-wheel-drive single-engine crossover that delivers 205 kW (278 hp) of power.
| | |
| --- | --- |
| manufactured in | USA |
| new from ($) | 45000 |
| range (km) | 475 |
| max. speed | 209 |
| sales start | 2023 |
| 0 to100 km/h | 4.2 |
| power (h.p.) | 475 |
| battery (kWh) | 95 |
| car type | SUV / 5 doors |
| drive type | AWD |
This capable configuration allows the vehicle to accelerate from 0-60 mph (96 km/h) in just 6.7 seconds. Equipped with a 75 kWh battery, the INDI ONE EV Standard boasts an impressive power reserve of 370 kilometers, ensuring that drivers can go the distance without worry.
INDI ONE EV Premium: An All-Wheel Drive Powerhouse
Stepping up to the premium variant, the INDI ONE EV Premium, drivers will be greeted with a truly powerful and dynamic driving experience. With two engines generating a combined total of 349 kW (474 hp), this all-wheel-drive beast is ready to conquer any road with confidence and precision. The INDI ONE EV Premium is equipped with a robust 95 kWh battery, providing an extended range of 480 kilometers, perfect for long journeys and weekend adventures. Accelerating from 0-96 km/h (0-60 mph) in just 4.2 seconds, this premium version is designed to deliver exhilarating performance at every turn.
Cutting-Edge Technology: The Vehicle Integrated Computer (VIC)
The INDI ONE EV Premium boasts an especially powerful computer called the Vehicle Integrated Computer (VIC), which takes technology and connectivity to new heights. Thanks to the VIC, this model offers constant Internet access, video streaming capabilities, and advanced autopilot features, making each ride a seamless and technologically immersive experience. Whether navigating city streets or embarking on a cross-country road trip, the INDI ONE EV Premium keeps drivers connected and entertained throughout their journey.
Manufactured in the USA: A Commitment to Excellence
Crafted with meticulous attention to detail, the INDI ONE EV is proudly manufactured in the USA by INDIEV. With a commitment to excellence and innovation, INDIEV has created a vehicle that merges cutting-edge technology with eco-friendly engineering, setting a new standard for electric SUVs.
Conclusion: A New Era of Electric SUVs
In conclusion, the INDI ONE EV represents a new era of electric SUVs, delivering impressive power, exceptional range, and state-of-the-art technology. Whether choosing the INDI ONE EV Standard or the INDI ONE EV Premium, drivers can expect a thrilling driving experience with the added satisfaction of contributing to a cleaner and greener future. With its bold design, versatility, and advanced features, the INDI ONE EV is poised to make a significant impact on the electric vehicle market.