SERES 3 Specs and Price ⚡ Electric Car
Share SERES 3 in Social Media:
price (NEW) from:
38000,00
$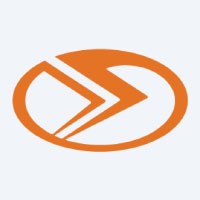 Technical Specs, Price and Review on the new SERES 3.
SERES 3: A Sophisticated and Stylish Subcompact Electric SUV
Unveiling the SERES 3: A Perfect Fusion of Style and Technology
The SERES 3 is an exceptional front-wheel drive electric SUV that falls into the subcompact class. Combining an appealing design, a modern interior, and cutting-edge technology, the SERES 3 is a true representation of the future of electric mobility. This SUV is manufactured in China and brings a fresh perspective to the world of electric vehicles with its impressive specifications and captivating features. Let's delve into the captivating design and advanced specifications that make the SERES 3 a standout in the electric SUV segment.
SERES 3 Specs

: Embracing Modern Aesthetics
| | |
| --- | --- |
| manufactured in | China |
| new from ($) | 38000 |
| range (km) | 300 |
| max. speed | 155 |
| sales start | 2022 |
| 0 to100 km/h | 8.9 |
| power (h.p.) | 255 |
| battery (kWh) | 53 |
| car type | SUV / 5 doors |
| drive type | FWD |
The interior of the SERES 3 exudes modernity and attractiveness, creating an ambiance of sophistication. With a "smart" instrument cluster, an embossed multi-steering wheel featuring a truncated bottom rim, and a sleek center console housing a prominent 10.25-inch touchscreen for the media center, the cabin offers an intuitive and user-friendly experience. The "microclimate" block ensures optimal comfort, complementing the contemporary design of the interior.
Electric Performance: Powerful and Efficient
Under its sleek hood, the SERES 3 houses a single permanent magnet synchronous electric motor that drives the front axle, unleashing an impressive 163 horsepower (120 kW) and 300 Nm of torque. This powerful electric motor ensures swift acceleration and seamless driving, making urban commuting and highway cruising a delight. The front-wheel drive system enhances traction and stability, providing a confident driving experience.
Advanced Battery Technology: Paving the Way for Extended Ranges
The SERES 3 is equipped with a high-performance lithium-ion battery with a capacity of 52.6 kWh. This advanced battery technology ensures an impressive range of 300 kilometers on a single charge, allowing for a hassle-free driving experience without the need for frequent charging stops. The SERES 3 is designed to accommodate various driving needs, making it a versatile option for daily commuting and weekend getaways.
Seamless Connectivity and Infotainment: Elevating the Driving Experience
The 10.25-inch touchscreen infotainment system serves as the central hub for connectivity and entertainment. With intuitive controls and seamless smartphone integration, the SERES 3 keeps drivers connected while on the road. The infotainment system is equipped with the latest features and functionalities, enhancing the driving experience and ensuring convenience at your fingertips.
Safety Features and Innovation: Prioritizing Passenger Protection
Safety is at the core of the SERES 3's design, with advanced safety features and cutting-edge technology implemented to ensure maximum protection for passengers. From active safety systems to passive protection measures, the SERES 3 offers peace of mind while on the road, adhering to the highest safety standards.
Manufacturer: SERES—Driving Towards a Sustainable Future
As a pioneering manufacturer in China, SERES continues to lead the way in developing innovative and eco-friendly electric vehicles. With a focus on sustainability and technological advancement, SERES aims to revolutionize the automotive industry, offering a wide range of electric mobility solutions that align with environmental consciousness.
In conclusion, the SERES 3 is a remarkable electric SUV that redefines the subcompact class. Its combination of stylish design, powerful performance, and advanced technology sets it apart as a frontrunner in the world of electric vehicles. With a commitment to sustainability and a focus on passenger comfort and safety, the SERES 3 showcases the future of eco-friendly urban commuting, making it an appealing choice for drivers seeking a greener and more exciting driving experience.