SERES 5 (BEV) Specs and Price ⚡ Electric Car
Share SERES 5 (BEV) in Social Media:
price (NEW) from:
50000,00
$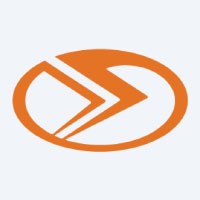 SERES 5 (BEV) description ⚡
Technical Specs, Price and Review on the new SERES 5 (BEV).
SERES 5 (BEV): The Futuristic All-Wheel-Drive Midsize Crossover SUV
Unveiling the SERES 5 (BEV): A Perfect Fusion of Design and Performance
The SERES 5 (BEV) is an exceptional all-wheel-drive midsize crossover SUV, available in both electric and hybrid versions, that redefines the automotive landscape with its striking design, spacious interior, and high-performance capabilities. Manufactured in China, the SERES 5 (BEV) is set to revolutionize the electric vehicle market, offering an enticing combination of urban efficiency and extended range prowess. Let's dive into the captivating design and impressive specifications that make the SERES 5 (BEV) a true game-changer.
SERES 5 (BEV) Specs

: A Modern Marvel on the Roads
| | |
| --- | --- |
| manufactured in | China |
| new from ($) | 50000 |
| range (km) | 500 |
| max. speed | 250 |
| sales start | 2022 |
| 0 to100 km/h | 4.7 |
| power (h.p.) | 342 |
| battery (kWh) | 88 |
| car type | SUV / 5 doors |
| drive type | AWD |
The SERES 5 (BEV) commands attention with its eye-catching design, exuding a sense of modernity and elegance on the roads. The midsize crossover SUV boasts an aerodynamic silhouette that seamlessly merges style with functionality. The spacious and progressive interior welcomes passengers with comfort and sophistication, setting the stage for an exceptional driving experience.
Electric and Hybrid Versatility: The Best of Both Worlds
The new SERES 5 (BEV) offers unparalleled versatility, combining an urban mode with a range of 180 kilometers for daily city commuting, and an extended range mode that extends the range to an impressive 500 kilometers and beyond. This remarkable dual-mode capability makes the SERES 5 (BEV) a suitable companion for both short trips and long journeys, providing drivers with the flexibility they need for all driving scenarios.
High-Performance Engineering: Powered for Thrilling Acceleration
The SERES 5 (BEV) is equipped with a lightweight aluminum chassis and four ball joints, delivering optimal stability and control on the road. Its double wishbone front suspension and multi-link rear suspension ensure a smooth and stable ride, enhancing both comfort and handling. At the heart of the SERES 5 (BEV) lies a powerful electric motor, generating an impressive 342 horsepower (h.p.), resulting in exhilarating acceleration and responsive performance. This crossover SUV can effortlessly accelerate from 0 to 100 km/h in just 4.7 seconds, showcasing its high-performance capabilities.
Elevated Driving Experience: Technology and Innovation
The SERES 5 (BEV) embraces innovation, providing drivers with an elevated driving experience. Its advanced technology enhances safety, connectivity, and convenience. From intuitive infotainment systems to cutting-edge driver-assistance features, the SERES 5 (BEV) prioritizes passenger comfort and safety on every journey.
Manufacturer: SERES—Driving Towards a Sustainable Future
As a visionary manufacturer in China, SERES is at the forefront of the green mobility revolution. With a commitment to sustainability and technological excellence, SERES aims to transform the automotive industry with its lineup of eco-friendly electric and hybrid vehicles. The SERES 5 (BEV) exemplifies this dedication to a greener and more sustainable future.
In conclusion, the SERES 5 (BEV) is a remarkable all-wheel-drive midsize crossover SUV that seamlessly blends style, performance, and innovation. Its dual-mode capability, high-performance engineering, and state-of-the-art features position it as a frontrunner in the realm of electric and hybrid vehicles. With a focus on sustainability and cutting-edge technology, the SERES 5 (BEV) takes electric mobility to new heights, setting a new standard for eco-conscious driving.