DEUS Vayanne Specs and Price ⚡ Electric Car
Share DEUS Vayanne in Social Media:
price (NEW) from:
2000000,00
$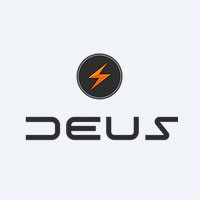 DEUS Vayanne description ⚡
Technical Specs, Price and Review on the new DEUS Vayanne.
DEUS Vayanne: Redefining Luxury Electric Hypercars
Embrace the Future of Hypercar Excellence with DEUS Vayanne
The DEUS Vayanne represents the perfect synergy between DEUS Automobiles, Italdesign, and Williams Advanced Engineering, combining their expertise to create an extraordinary luxury electric hypercar. With a limited production of just 99 units, the DEUS Vayanne sets a new benchmark in the world of high-performance electric vehicles. Let's explore the captivating description and groundbreaking specifications of this awe-inspiring roadster.
DEUS Vayanne Specs

: Unveiling the DEUS Vayanne
| | |
| --- | --- |
| manufactured in | Austria |
| new from ($) | 2000000 |
| range (km) | 500 |
| max. speed | 400 |
| sales start | 2025 |
| 0 to100 km/h | 1.99 |
| power (h.p.) | 2243 |
| battery (kWh) | 85 |
| car type | roadster |
| drive type | AWD |
The DEUS Vayanne is a masterpiece of Austrian engineering, showcasing the harmonious collaboration of three industry giants. DEUS Automobiles, known for their dedication to perfection, joins forces with Italdesign's rich heritage and design prowess, as well as Williams Advanced Engineering's groundbreaking electrification technologies. Together, they birthed the DEUS Vayanne, an unrivaled electric hypercar that seamlessly blends daily driveability with unparalleled performance.
Luxury Redefined: Elevating the Interior Experience
Stepping inside the DEUS Vayanne is a journey into refined luxury. The interior is thoughtfully crafted to provide an effortlessly elegant atmosphere, ensuring a harmonious connection between the driver and the car. Every aspect of the interior is meticulously designed, with a perfect balance of digital and analogue controls, all conveniently within the driver's reach. This ensures an enjoyable and functional driving experience, where every command interaction with the vehicle feels intuitive and seamless.
Electrifying Performance: Unleashing the Power
The DEUS Vayanne boasts electrifying performance that sets it apart from the crowd. Its all-wheel-drive (AWD) configuration harnesses the immense power of a 2,243 horsepower (h.p.) electric motor, catapulting the hypercar from 0 to 100 km/h in a mere 1.99 seconds. With a top speed of 400 km/h, the DEUS Vayanne exudes a breathtaking presence on the road, showcasing the pinnacle of electric performance.
Exclusivity and Rarity: Limited Edition Production
With a production limited to just 99 uniquely tailored units, the DEUS Vayanne is a symbol of exclusivity and rarity. Each hypercar is meticulously crafted to offer a personalized and unparalleled driving experience. The limited edition status of the DEUS Vayanne elevates it to a collector's item, destined to become a treasured possession among automotive enthusiasts.
Manufacturer: DEUS Automobiles—Driving Innovation Forward
DEUS Automobiles stands as a testament to innovation and visionary engineering. Their collaboration with Italdesign and Williams Advanced Engineering reflects their commitment to pushing the boundaries of electric hypercars. The DEUS Vayanne embodies the essence of their collective pursuit of excellence, setting new standards in luxury electric mobility.
In conclusion, the DEUS Vayanne represents the epitome of luxury electric hypercars. Its fusion of Austrian craftsmanship, design expertise, and electrification technologies culminate in a breathtaking roadster that redefines automotive excellence. With its limited production and unparalleled performance, the DEUS Vayanne promises to be a milestone in the world of electric hypercars, a true testament to the future of high-performance electric mobility.