Maserati Grecale Folgore EV Specs and Price ⚡ Electric Car
Share Maserati Grecale Folgore EV in Social Media:
price (NEW) from:
75000,00
$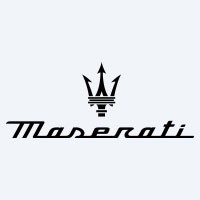 Maserati Grecale Folgore EV description ⚡
Technical Specs, Price and Review on the new Maserati Grecale Folgore EV.
Maserati Grecale Folgore EV: Electrifying Italian Excellence
Unleashing Lightning: Introducing the Maserati Grecale Folgore EV
The Maserati Grecale Folgore EV is a groundbreaking electric SUV, born from the iconic Maserati Grecale lineup. It exemplifies Italian craftsmanship and engineering prowess, combined with the electrifying power of sustainable mobility. Let's delve into the captivating description and thrilling specifications of this electrifying marvel.
Maserati Grecale Folgore EV Specs

: Crafted in Italy, Driven Worldwide
| | |
| --- | --- |
| manufactured in | Italy |
| new from ($) | 75000 |
| range (km) | 450 |
| max. speed | 200 |
| sales start | 2023 |
| 0 to100 km/h | 2.0 |
| power (h.p.) | 540 |
| battery (kWh) | 105 |
| car type | SUV / 5 doors |
| drive type | AWD |
Manufactured in Italy, the Maserati Grecale Folgore EV represents the pinnacle of automotive excellence. Its design exudes elegance and sophistication, paying homage to Maserati's rich heritage of creating iconic vehicles. With an eye-catching aesthetic and dynamic performance, the Grecale Folgore captivates onlookers and drivers alike.
Thrilling Performance: Power and Torque Redefined
The heart of the Maserati Grecale Folgore EV lies in its impressive powertrain. Powered by a massive 105.0-kWh battery pack, this electric SUV delivers an astonishing 540 horsepower (h.p.) and a staggering 590 pound-feet of torque. This electrifying combination propels the Grecale Folgore from 0 to 100 km/h in a blistering 2.0 seconds, showcasing its relentless acceleration.
Extended Range: Freedom to Roam
With a range of 450 kilometers, the Maserati Grecale Folgore EV grants you the freedom to explore without limitations. Whether it's city cruising or long-distance journeys, this electric SUV ensures a seamless and exhilarating driving experience, all without compromising on sustainability.
Unrivaled Driving Dynamics: AWD Advantages
The Maserati Grecale Folgore boasts an All-Wheel-Drive (AWD) system, providing enhanced traction and stability on any terrain. This enables the SUV to conquer various road conditions with ease, while maintaining a remarkable level of agility and precision.
Luxurious Interior: Where Comfort Meets Technology
Step inside the Maserati Grecale Folgore EV, and you'll be greeted by a luxurious and tech-forward interior. Immerse yourself in the refined ambiance, where modern amenities and cutting-edge technology converge seamlessly. An intuitive infotainment system, premium materials, and ergonomic design elements contribute to an unparalleled driving experience.
Embracing the Future: Electrification with Passion
Maserati's commitment to electrification is embodied in the Grecale Folgore EV. As part of the expanding Maserati EV lineup, all Maserati electric vehicles will bear the Folgore name, symbolizing the electrifying performance and sustainable future of the brand.
Anticipating Greatness: The Future Unveiled
Scheduled to make its debut in the U.S. market in fall 2023, the Maserati Grecale Folgore EV is set to redefine the boundaries of electric mobility. With the promise of over 1200 horsepower and 590 lb-ft of torque, it is poised to become a formidable contender in the world of electric SUVs. Its 0-60 mph time of under 2 seconds puts it in a league of its own, providing an unparalleled driving thrill.
Manufacturer: Maserati—A Legacy of Luxury and Performance
With a rich history of delivering luxury and performance, Maserati continues to push the boundaries of automotive excellence. The Maserati Grecale Folgore EV embodies the brand's unwavering passion for innovation, sustainability, and the pursuit of driving perfection.
In conclusion, the Maserati Grecale Folgore EV is a testament to Maserati's dedication to electrification and high-performance engineering. Its Italian charm, electrifying power, and cutting-edge technology make it a true standout in the world of electric SUVs. The Grecale Folgore EV is poised to leave an indelible mark on the automotive landscape, ushering in a new era of electrifying excellence.