Maserati GranTurismo Folgore EV Specs and Price ⚡ Electric Car
Share Maserati GranTurismo Folgore EV in Social Media:
price (NEW) from:
170000,00
$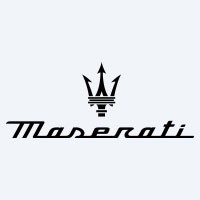 Maserati GranTurismo Folgore EV description ⚡
Technical Specs, Price and Review on the new Maserati GranTurismo Folgore EV.
Maserati GranTurismo Folgore EV: Electrifying Grand Touring Redefined
Unleashing Lightning: Introducing the Maserati GranTurismo Folgore EV
The Maserati GranTurismo Folgore EV is an electrifying grand tourer that exemplifies the perfect synergy of Italian elegance, high-performance engineering, and cutting-edge electric technology. With a tri-motor powertrain and a state-of-the-art battery pack, this coupe redefines the concept of electrified grand touring.
Maserati GranTurismo Folgore EV Specs

: Crafted in Italy, Mastered for the World
| | |
| --- | --- |
| manufactured in | Italy |
| new from ($) | 170000 |
| range (km) | 450 |
| max. speed | 320 |
| sales start | 2023 |
| 0 to100 km/h | 2.6 |
| power (h.p.) | 1207 |
| battery (kWh) | 92.5 |
| car type | coupe |
| drive type | AWD |
Manufactured in Italy, the Maserati GranTurismo Folgore EV showcases the finest craftsmanship and design expertise that the Italian automotive industry is renowned for. With its sleek coupe silhouette and aerodynamic contours, this electric grand tourer exudes timeless allure and modern sophistication.
Electrifying Performance: Unleashing the Power Within
Under the hood, the Maserati GranTurismo Folgore EV boasts a formidable tri-motor powertrain, delivering an awe-inspiring 1207 horsepower (h.p.) to all four wheels. This electrifying force enables the coupe to accelerate from 0 to 60 mph in a mere 2.6 seconds, catapulting drivers into a realm of electrifying speed.
Innovative Battery Technology: Power and Range Redefined
Fueling the GranTurismo Folgore's breathtaking performance is a cutting-edge 92.5-kWh battery pack. Its innovative layout, strategically positioned at the center of the vehicle in a T-bone shape, optimizes weight distribution and preserves the coupe's sporty nature. This battery configuration grants the GranTurismo Folgore a remarkable range of 450 kilometers (280 miles) on the WLTP cycle, ensuring that every journey is a thrilling adventure.
Electrified Design: Marrying Form and Function
Maserati's dedication to form and function is evident in the GranTurismo Folgore's design. With a height of 1,353 millimeters (53.2 inches), the coupe strikes the perfect balance between aerodynamic efficiency and dynamic elegance. Its sculpted lines and captivating details ensure that the GranTurismo Folgore commands attention from every angle.
Tech-Forward Luxury: Elevating the Grand Touring Experience
Step inside the Maserati GranTurismo Folgore EV, and you'll be immersed in a world of tech-forward luxury. The cabin is meticulously crafted to elevate every aspect of the grand touring experience. Advanced infotainment systems, premium materials, and ergonomically designed controls create a harmonious environment where technology and sophistication coexist.
Driving Experience: Where Performance Meets Refinement
The GranTurismo Folgore is not just about electrifying speed; it embodies the essence of grand touring—effortless, exhilarating, and refined. Whether cruising along scenic routes or tackling challenging roads, the Maserati GranTurismo Folgore ensures that every drive is a journey to remember.
Crafted for the Future: Made with Passion
Maserati's commitment to electrification and automotive excellence is embodied in the GranTurismo Folgore EV. It represents a bold step forward in the electrified era, where high performance and sustainability harmoniously coexist.
Manufacturer: Maserati—Where Legacy Meets Innovation
Maserati, with its rich heritage and relentless pursuit of innovation, continues to captivate the automotive world. The GranTurismo Folgore EV embodies the brand's dedication to creating masterpieces that ignite the soul and redefine the driving experience.
In conclusion, the Maserati GranTurismo Folgore EV transcends the boundaries of electric grand touring, blending Italian artistry with electrifying performance. Its unique blend of power, range, and captivating design reaffirms Maserati's position as a pioneer in the world of electrified luxury.