Hongqi E-QM5 Plus Price and Specs
Added to the EV Database on 28 October 2022
Share Hongqi E-QM5 Plus
price (NEW) from:
24300
$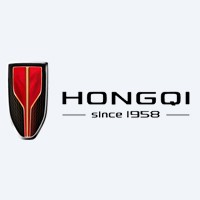 Hongqi E-QM5 Plus Review ⚡
Technical Specifications, Price and Review on the new Hongqi E-QM5 Plus.
| | |
| --- | --- |
| manufactured in | China |
| new from ($) | 24300 |
| range (km) | 605 |
| max. speed | 160 |
| sales start | 2022 |
| 0 to100 km/h | 7.2 |
| power (h.p.) | 190 |
| battery (kWh) | 82 |
| car type | sedan |
| drive type | FWD |
Hongqi E-QM5 Plus: Revolutionizing Electric Luxury Sedans
Unleashing Power and Elegance: Introducing the Hongqi E-QM5 Plus
The Hongqi E-QM5 Plus is a stunning electric luxury sedan that pushes the boundaries of innovation and elegance. Crafted in China, this cutting-edge model combines advanced technology, spacious interiors, and exceptional safety features to redefine the electric driving experience.
Hongqi E-QM5 Plus Specs

: Powering the Future of Electric Mobility
With a remarkable range of 605 kilometers, the Hongqi E-QM5 Plus sets new standards in electric mobility. Its battery-charging and battery-swapping variants offer ranges of 431 km, providing flexibility and convenience for every journey. This sedan ensures that drivers can embrace electric power without compromise.
Luxury Meets Spaciousness: A Haven of Comfort
The Hongqi E-QM5 Plus boasts a body measuring over 5 meters long and a generous wheelbase stretching to 2,990 millimeters. This thoughtful design delivers class-leading space for occupants, creating an indulgent haven of comfort and luxury. Every drive becomes an experience to cherish.
Safety Redefined: Embracing Advanced Safety Features
Prioritizing customer safety, the Hongqi E-QM5 Plus is equipped with forward collision warning and autonomous emergency braking systems. Furthermore, it incorporates 16 battery safety technologies, ensuring complete peace of mind on every adventure. Safety is at the heart of the E-QM5 Plus's design.
Intelligent Connectivity: Enhancing the Driving Experience
The Hongqi E-QM5 Plus allows for seamless remote interaction and provides intelligent connected features. Embrace the power of technology with an infotainment system that keeps you connected, informed, and entertained throughout your journey.
Efficiency at Its Finest: Embracing Green Mobility
With a fuel-efficient electric system consuming just 13.5 kilowatt-hours per 100 km, the Hongqi E-QM5 Plus exemplifies green mobility. Embrace sustainable driving without compromising on power and performance.
Innovative Climate Control: Overcoming Winter Challenges
Premiering Hongqi's self-developed dual-mode air conditioning heating system, the E-QM5 Plus tackles the challenges of low ranges in electric vehicles during winter. Embrace year-round comfort without sacrificing efficiency, ensuring a delightful driving experience even in North China's harsh winters.
Manufacturer: HongQi—Where Innovation Drives Progress
HongQi, a pioneer in the automotive industry, continues to drive progress with the E-QM5 Plus. Embodying the brand's dedication to innovation, elegance, and sustainability, this electric luxury sedan promises to redefine the future of electric mobility.
In conclusion, the Hongqi E-QM5 Plus emerges as a game-changer in the realm of electric luxury sedans. With its impressive range, advanced safety features, intelligent connectivity, and luxurious interiors, it paves the way for a new era of electric driving. Embrace the power, elegance, and sustainability of the Hongqi E-QM5 Plus—a true icon of modern electric mobility.
---