GENESIS ELECTRIFIED G80 Specs and Price ⚡ Electric Car
Share GENESIS ELECTRIFIED G80 in Social Media:
price (NEW) from:
75880,00
$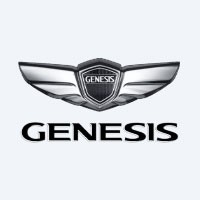 GENESIS ELECTRIFIED G80 description ⚡
Technical Specs, Price and Review on the new GENESIS ELECTRIFIED G80.
Genesis Electrified G80: A Symphony of Power and Elegance
Unveiling the Genesis Electrified G80: An Electrifying Masterpiece
The Genesis Electrified G80 is a breathtaking electric sedan that seamlessly combines power, sophistication, and cutting-edge technology. Crafted with precision in South Korea, this remarkable vehicle exemplifies the epitome of electric luxury and performance.
GENESIS ELECTRIFIED G80 Specs

: Dynamic Performance Redefined
| | |
| --- | --- |
| manufactured in | South Korea |
| new from ($) | 75880 |
| range (km) | 520 |
| max. speed | 225 |
| sales start | 2023 |
| 0 to100 km/h | 4.9 |
| power (h.p.) | 364 |
| battery (kWh) | 87.2 |
| car type | sedan |
| drive type | AWD |
With two electric motors generating a total of 364 horsepower and an astonishing 700 Nm of torque, the Genesis Electrified G80 surges forward with unmatched vigor. Its all-wheel-drive configuration enables lightning-fast acceleration, propelling this sedan from 0 to 100 km/h in just 4.9 seconds, delivering an electrifying driving experience.
Flexible Drive: Harnessing the Power of Disconnector Actuator System (DAS)
The Electrified G80 features a cutting-edge Disconnector Actuator System (DAS), allowing seamless switching between all-wheel drive and monodrive configurations. With the ability to connect or disconnect one of the electric motors, this sedan ensures optimal performance in various driving conditions, providing enhanced control and efficiency.
Empowering Range: A Journey Without Limits
Embrace boundless exploration with the Genesis Electrified G80, boasting an impressive range of over 520 kilometers (based on the NEDC cycle). Unfettered by range anxiety, this sedan empowers you to embark on unforgettable adventures with confidence and ease.
Swift Charging: Elevating Convenience with 350 kW Charging
The Electrified G80's lithium-ion battery operates at 400/800 volts, supporting rapid charging of up to 350 kilowatts. Replenishing its charge from 10% to 80% takes a mere 22 minutes, making charging stops quick and hassle-free.
Luxury at its Finest: Uncompromising Elegance and Technology
Step into the Genesis Electrified G80, and you'll be embraced by a world of opulence and advanced technology. Meticulous craftsmanship and premium materials adorn the interior, while state-of-the-art features elevate the driving experience to unparalleled heights.
Manufacturer: Genesis—Leading the Charge in Electric Luxury
Genesis, an emblem of innovation and luxury, leads the way in redefining electric mobility with the Electrified G80. With its South Korean heritage and commitment to excellence, Genesis continues to redefine the automotive landscape.
Embrace the Electric Future: Genesis Electrified G80
In conclusion, the Genesis Electrified G80 stands as a testament to the fusion of power and elegance, accentuating electric luxury with its remarkable performance and timeless design. With its swift charging capabilities, flexible drive system, and uncompromising luxury, this sedan sets a new standard for electric vehicles.