Eli ZERO Plus Specs and Price ⚡ Electric Car
Share Eli ZERO Plus in Social Media:
price (NEW) from:
11999,00
$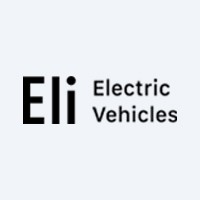 Eli ZERO Plus description ⚡
Technical Specs, Price and Review on the new Eli ZERO Plus.
Eli ZERO Plus: The Captivating Urban Electric Hatchback
The Eli ZERO Plus is a charming and stylish electric vehicle (EV) that stands out in its class, offering an appealing alternative to traditional urban transportation. Proudly manufactured in China and conceptualized in Los Angeles, this EV is designed to capture attention with its unique design and practicality. In this article, we will explore the captivating description and specifications of the Eli ZERO Plus, unveiling its distinctive features and European-focused strategy.
Eli ZERO Plus Specs

: A Unique Blend of Smart and Twizy
The Eli ZERO Plus distinguishes itself from its classmates, such as Smart and Renault Twizy, by offering a visually intriguing design.
| | |
| --- | --- |
| manufactured in | China |
| new from ($) | 11999 |
| range (km) | 113 |
| max. speed | 40 |
| sales start | 2018 |
| power (h.p.) | 5.3 |
| battery (kWh) | 8 |
| car type | hatchback / 3 doors |
| drive type | FWD |
It presents a cross between the two, creating an aesthetic that is both attractive and distinctive, setting it apart in the urban electric hatchback segment.
A Strategic European Approach
While Eli is based in Los Angeles, its manufacturing partner in China has led the company to pursue a European strategy initially. Geopolitical tensions have influenced this decision, making the European market more viable at the time. Additionally, the diverse state laws in the U.S. regarding street-legal vehicles pose challenges, making the European market a more accessible starting point for Eli.
Compact and Street-Legal
In Europe, the Eli ZERO Plus complies with street-legal requirements and resonates with a culture that appreciates compact cars with limited speeds. The vehicle is about 7 feet long, 4.5 feet wide, and 5 feet high, offering convenient maneuverability in urban settings.
Sustainable Build: Polypropylene and Aluminum
Eli prioritizes sustainability by constructing the ZERO Plus from recyclable polypropylene and high-strength aluminum. This choice of materials not only reduces environmental impact but also ensures the vehicle remains lightweight and agile for city commuting.
Efficient Performance and Range
With a power output of 5.3 horsepower (h.p.) and an 8 kWh battery capacity, the Eli ZERO Plus delivers an impressive range of 113 kilometers on a single charge. It achieves a maximum speed of 40 kilometers per hour, making it ideal for city driving and short commutes.
Practical Charging
Charging the Eli ZERO Plus is hassle-free, taking approximately 7 hours to reach a full charge at 220 volts.
Conclusion
In conclusion, the Eli ZERO Plus showcases a unique and captivating presence in the urban electric hatchback market. Its European-focused strategy, sustainable build, and efficient performance make it an attractive choice for city dwellers seeking a stylish and eco-conscious mode of transportation.
Eli's commitment to sustainability and practicality aligns perfectly with the needs of urban environments, positioning the Eli ZERO Plus as an alluring and responsible option for city commuting.