ZEEKR 001 YOU Specs and Price ⚡ Electric Car
Share ZEEKR 001 YOU in Social Media:
price (NEW) from:
54000,00
$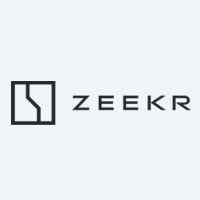 ZEEKR 001 YOU description ⚡
Technical Specs, Price and Review on the new ZEEKR 001 YOU.
ZEEKR 001 YOU: Redefining Premium Electric SUVs
The ZEEKR 001 YOU marks the debut of a premium and stylish coupe-style sport utility vehicle, offering remarkable performance and design at an attractive price point. Proudly manufactured in China by ZEEKR, this electric SUV sets out to rival the Tesla Model X in performance while offering exceptional value. In this article, we will explore the captivating description and specifications of the ZEEKR 001 YOU, unveiling its unique features and cutting-edge technology.
ZEEKR 001 YOU Specs

: An Innovative Platform
The ZEEKR 001 YOU is built on the company's revolutionary Sustainable Experience Architecture (SEA) platform.
| | |
| --- | --- |
| manufactured in | China |
| new from ($) | 54000 |
| range (km) | 650 |
| max. speed | 200 |
| sales start | 2022 |
| 0 to100 km/h | 3.8 |
| power (h.p.) | 536 |
| battery (kWh) | 100 |
| car type | SUV / 5 doors |
| drive type | AWD |
This modular design allows for flexibility, enabling the vehicle to be configured with one or two electric motors. ZEEKR's commitment to providing the highest level of equipment and premium finishes is evident in the thoughtful engineering of this innovative platform.
Unmatched Performance at Half the Price
Positioned as a formidable contender to the Tesla Model X, the ZEEKR 001 YOU delivers exceptional performance at a fraction of the cost. In its maximum configuration, the SUV features a 100 kWh traction battery that powers an all-wheel drive system with an electric motor on each axle. This setup yields an impressive power output of 536 horsepower (h.p.) and a torque of 765 Nm, ensuring exhilarating acceleration and driving dynamics.
Sustainable Range and All-Wheel Drive Capability
The ZEEKR 001 YOU boasts a remarkable range of 650 kilometers, making it an ideal choice for long-distance journeys with minimal range anxiety. With its 100 kWh battery capacity, the SUV is equipped to handle various driving conditions while maintaining optimal efficiency.
The all-wheel drive system further enhances the SUV's capability, ensuring superior traction and stability on diverse terrains.
Premium Design and Style
As a premium sport utility vehicle, the ZEEKR 001 YOU embraces a coupe-style design, exuding modernity and elegance. Its stylish appearance is complemented by high-quality finishes and top-of-the-line equipment, creating a luxurious and comfortable driving experience.
Conclusion
In conclusion, the ZEEKR 001 YOU represents a compelling offering in the realm of premium electric SUVs. With its innovative Sustainable Experience Architecture, outstanding performance, and competitive pricing, ZEEKR has crafted an SUV that promises a sustainable and thrilling driving experience.
For individuals seeking a premium and technologically advanced electric SUV, the ZEEKR 001 YOU provides an enticing combination of style, performance, and value. As the automotive industry embraces electric mobility, the ZEEKR 001 YOU emerges as a frontrunner, setting new standards for the future of premium electric vehicles.