Estrema Fulminea Specs and Price ⚡ Electric Car
Share Estrema Fulminea in Social Media:
price (NEW) from:
2300000,00
$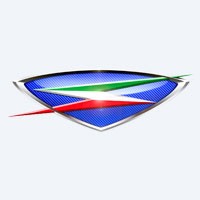 Estrema Fulminea description ⚡
Technical Specs, Price and Review on the new Estrema Fulminea.
Estrema Fulminea: The Italian Electric Hypercar
The Estrema Fulminea is an awe-inspiring electric hypercar introduced by the Italian company Automobili Estrema. Unveiled at the Turin Automobile Museum, this two-door coupe showcases a stunning design with its streamlined body and prominent wheel arches. The car's distinctive headlights are shaped like lightning bolts, featuring a unique combination of lasers and LEDs. At the rear, the taillights take the form of slim RGB diode strips, complemented by a brake light integrated into the central fin.
Estrema Fulminea Specifications:
| | |
| --- | --- |
| manufactured in | Italy |
| new from ($) | 2300000 |
| range (km) | 520 |
| max. speed | 415 |
| sales start | 2023 |
| 0 to100 km/h | 1.8 |
| power (h.p.) | 2040 |
| battery (kWh) | 100 |
| car type | coupe |
| drive type | AWD |
Performance and Power: The Estrema Fulminea is engineered for breathtaking performance. With a power output of an astonishing 2040 horsepower (h.p.), this hypercar delivers electrifying acceleration, reaching 0 to 100 km/h in just 1.8 seconds. The electric powertrain is capable of unleashing the ultimate driving experience, propelling the Fulminea to its maximum speed of an incredible 415 km/h.
Battery and Range: The Fulminea is equipped with a robust 100-kilowatt-hour (kWh) battery, enabling a remarkable driving range of 520 kilometers. This substantial range ensures that drivers can enjoy extended journeys without frequent charging stops.
Car Type and Drive: The Estrema Fulminea is categorized as a coupe, embracing a sleek and sporty design typical of high-performance hypercars. The vehicle features an all-wheel-drive (AWD) system, ensuring optimal traction and control, especially during high-speed maneuvers.
Manufacturer: Estrema Automobili Estrema, based in Italy, is the visionary company behind the Fulminea hypercar. Committed to pushing the boundaries of electric mobility, Estrema seeks to create groundbreaking electric vehicles that redefine the automotive industry.
Pricing and Availability: As a high-performance hypercar, the Estrema Fulminea comes with a premium price tag, starting at approximately $2,300,000. Sales are expected to commence in 2023, offering passionate automotive enthusiasts an opportunity to experience the future of electric performance.
In Conclusion: The Estrema Fulminea embodies the fusion of cutting-edge technology and Italian automotive craftsmanship. With its mind-boggling acceleration, remarkable top speed, and striking design, this electric hypercar aims to revolutionize the perception of electric vehicles, showcasing that electrification can coexist with unparalleled performance and elegance.