Weltmeister E5 Price and Specs
Added to the EV Database on 09 December 2022
Share Weltmeister E5 in Social Media:
price (NEW) from:
21000,00
$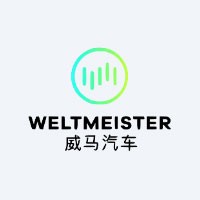 Technical Specifications, Price and Review on the new Weltmeister E5.
Weltmeister E5: A Budget-Friendly Electric Sedan
The Weltmeister E5 is the first model in the "budget" E-series of electric vehicles by WM Motor, a Chinese electric car manufacturer known under the trademark Weltmeister. Designed to be the most popular model in the E-series, the Weltmeister E5 offers a cost-effective and eco-friendly solution to consumers seeking an electric sedan.
Weltmeister E5 Specifications:
| | |
| --- | --- |
| manufactured in | China |
| new from ($) | 21000 |
| range (km) | 505 |
| max. speed | 170 |
| sales start | 2021 |
| 0 to100 km/h | 8.9 |
| power (h.p.) | 215 |
| battery (kWh) | 58.6 |
| car type | sedan |
| drive type | FWD |
Design and Dimensions: The Weltmeister E5 boasts a sleek and contemporary design, with dimensions comparable to the Tesla Model 3. It measures 4718 mm in length, 1838 mm in width, and 1535 mm in height. The sedan provides ample interior space and comfort for passengers, making it an ideal choice for daily commutes and urban driving.
Power and Performance: The E5 is powered by a single electric motor generating 215 horsepower (h.p.) and offers a front-wheel-drive (FWD) configuration. This powertrain setup ensures a balance of performance and efficiency suitable for city driving and highway cruising.
Battery and Range: Equipped with a 58.6-kilowatt-hour (kWh) battery, the Weltmeister E5 provides an estimated driving range of 505 kilometers on a single charge. This substantial range allows for worry-free long-distance travel and reduces the need for frequent charging stops.
Maximum Speed: The E5 achieves a maximum speed of 170 km/h, offering sufficient capability for highway driving and ensuring a smooth and comfortable journey.
Interior and Features: The basic equipment of the Weltmeister E5 is tailored to meet the needs of taxi and rental services. As a result, the cabin features a simple and functional design, without a media system. Instead, there is a USB connector for connecting gadgets, and the steering wheel lacks buttons. The sedan is equipped with single-zone climate control, which includes hardware buttons and handles for easy operation.
Manufacturer: WELTMEISTER WM Motor, operating under the trademark Weltmeister, is a renowned Chinese electric vehicle manufacturer committed to offering innovative and affordable electric mobility solutions.
Pricing and Availability: The Weltmeister E5 is available at a starting price of around $21,000, making it an attractive option for cost-conscious consumers seeking an electric sedan. The sales of the E5 commenced in 2021, and it is readily accessible to consumers in China.
In Conclusion: The Weltmeister E5 presents an entry-level electric sedan, catering to the budget-conscious market segment. With its competitive range, reliable performance, and simplified yet functional interior, the E5 offers an appealing option for consumers looking to transition to electric mobility without compromising on quality and eco-friendliness.