Ford Explorer EV RWD Specs and Price ⚡ Electric Car
Share Ford Explorer EV RWD in Social Media:
price (NEW) from:
52000,00
$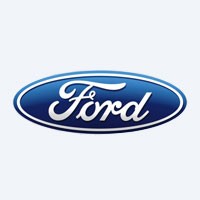 Ford Explorer EV RWD description ⚡
Technical Specs, Price and Review on the new Ford Explorer EV RWD.
Ford Explorer EV: Unleashing the Future of Electric SUVs
Uncover the Technical Specs, Price, and Review of the New Ford Explorer EV RWD
The Ford Explorer EV RWD is a remarkable electric SUV that embodies the perfect fusion of innovation and practicality. Assembled in Germany, this cutting-edge vehicle promises to revolutionize the way we experience electric mobility. Let's delve into the technical specifications, price, and an in-depth review of the Ford Explorer EV RWD.
Empowering Performance
| | |
| --- | --- |
| manufactured in | Germany |
| new from ($) | 52000 |
| range (km) | 539 |
| max. speed | 180 |
| sales start | 2023 |
| 0 to100 km/h | 6 |
| power (h.p.) | 286 |
| battery (kWh) | 77 |
| car type | SUV / 5 doors |
| drive type | RWD |
The Ford Explorer EV RWD boasts an impressive power output of 286 horsepower (h.p.), ensuring a dynamic and exhilarating driving experience. With a swift 0 to 100 km/h acceleration time of just 6 seconds, this electric SUV effortlessly glides on the road, providing a seamless transition to electric driving.
Ample Range and Efficient Charging
Equipped with a robust 77 kWh battery, the Ford Explorer EV RWD delivers a substantial driving range of 539 kilometers. This extensive range ensures that you can embark on longer journeys with confidence, free from range anxiety. Additionally, the SUV's smart charging capabilities enable you to schedule charging sessions at home, taking advantage of off-peak electricity rates for cost-effectiveness.
Enhanced Convenience and Storage
The Ford Explorer EV RWD has been thoughtfully designed to cater to your every need. With a spacious storage capacity of 470 liters, even in five-seat mode, this SUV is an ideal companion for urban explorations and weekend getaways. The 17-liter console between the driver and front-seat passenger provides a convenient space to stow a 15-inch laptop, and a private locker offers added security for your belongings.
Effortless Loading and Access
Ford understands the importance of seamless functionality, and the Explorer EV RWD reflects this commitment. The hands-free accessible boot space allows you to effortlessly load items without the hassle of setting them down first. This feature is a game-changer for those with busy lifestyles, providing unmatched convenience on the go.
Driving Experience and Future Possibilities
While Ford has provided essential details about the Ford Explorer EV RWD's practical features, such as rear-wheel-drive (RWD) or all-wheel-drive (AWD) options, specific information about the drivetrain and battery pack remains undisclosed. However, the promise of adaptability with AWD opens up exciting possibilities for varied driving conditions.
In Conclusion
The Ford Explorer EV RWD is a testament to Ford's commitment to embracing the electric future of SUVs. With its remarkable range, empowering performance, and thoughtful design, this electric SUV offers a glimpse into the future of sustainable and convenient transportation. As Ford continues to push the boundaries of electric mobility, the Explorer EV RWD represents a bold step towards greener and more eco-friendly journeys.
Disclaimer: The information provided is based on available data and is subject to updates and changes. For the latest details on the Ford Explorer EV RWD, kindly refer to the official manufacturer's website.