Volkswagen ID.7 AWD Specs and Price ⚡ Electric Car
Share Volkswagen ID.7 AWD in Social Media:
price (NEW) from:
49900,00
$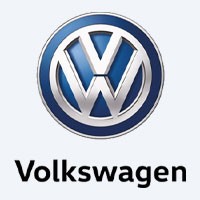 Volkswagen ID.7 AWD description ⚡
Technical Specs, Price and Review on the new Volkswagen ID.7 AWD.
Volkswagen ID.7 AWD: Redefining Luxury and Technology
Unleashing the Power of Innovation and Performance
The Volkswagen ID.7 AWD is a groundbreaking electric sedan that combines cutting-edge technology, exceptional performance, and unmatched luxury. As the production version of the highly acclaimed ID. Aero concept, this vehicle aims to redefine the standards in the higher price segment. With its outstanding features and advanced capabilities, the Volkswagen ID.7 AWD is set to leave a lasting impression on both enthusiasts and critics alike.
Unveiling the Technical Specifications
| | |
| --- | --- |
| manufactured in | Germany |
| new from ($) | 49900 |
| range (km) | 700 |
| max. speed | 200 |
| sales start | 2023 |
| 0 to100 km/h | 5.4 |
| power (h.p.) | 340 |
| battery (kWh) | 77 |
| car type | sedan |
| drive type | AWD |
The Volkswagen ID.7 AWD is proudly manufactured in Germany, showcasing the renowned German engineering prowess. Priced at just ($49,900), this electric marvel offers incredible value for its class. Equipped with a powerful 77 kWh battery, the Volkswagen ID.7 AWD provides an impressive range of approximately 700 kilometers, ensuring long-distance journeys without any range anxiety.
This sedan doesn't compromise on speed either. With a maximum speed of 200 km/h, the Volkswagen ID.7 AWD effortlessly combines efficiency and exhilaration. Accelerating from 0 to 100 km/h in just 5.4 seconds, this electric powerhouse boasts a remarkable power output of 340 horsepower.
Unparalleled Design and Intelligent Features
Built on the modular MEB matrix, the Volkswagen ID.7 AWD exhibits exceptional design elements that captivate attention wherever it goes. With a wheelbase of approximately three meters, this sedan offers a spacious cabin that rivals even the prestigious BMW 7 Series G11.
The Volkswagen ID.7 AWD embraces the future with its innovative features. The new graphic interface concept, augmented reality projection display, touch sliders with backlighting, and intelligent climate control system elevate the driving experience to new heights. The automatic driver and passenger recognition, coupled with voice control functionality, ensure convenience and ease of use.
Unmatched Performance and Efficiency
One of the key highlights of the Volkswagen ID.7 AWD is its aerodynamically optimized front and roof shape. This design choice enhances the vehicle's efficiency, allowing for a smoother and more streamlined driving experience. Coupled with the advanced electric drivetrain, this sedan offers an eco-friendly alternative without compromising on performance.
A Glimpse into the Future
The Volkswagen ID.7 AWD is poised to make its grand debut at CES in Las Vegas, where it will undoubtedly steal the spotlight. Although currently camouflaged with a paint consisting of 40 conductive and insulating layers, this electric marvel showcases its true potential. By utilizing electroluminescence, the Volkswagen ID.7 AWD can individually illuminate 22 parts of its body, creating a visually stunning spectacle. When synchronized with the audio system, the car pulsates to the rhythm of the music, further enhancing the overall driving experience.
VOLKSWAGEN: Driving Innovation Forward
With the Volkswagen ID.7 AWD, Volkswagen continues to push boundaries and redefine the future of electric vehicles. Combining luxury, technology, and performance, this sedan sets new standards in its class. As a prominent player in the automotive industry, Volkswagen once again proves its commitment to innovation and sustainability.
In conclusion, the Volkswagen ID.7 AWD is not just a car; it's a statement. With its exceptional features, remarkable performance, and unmatched elegance, this electric sedan is set to revolutionize the automotive industry. Get ready to embark on a journey where luxury meets sustainability, as Volkswagen paves the way for a greener and more exciting future.