GAC Aion LX Specs and Price ⚡ Electric Car
Share GAC Aion LX in Social Media:
price (NEW) from:
62600,00
$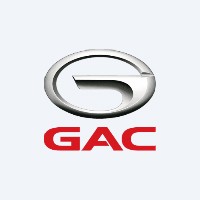 GAC Aion LX description ⚡
Technical Specs, Price and Review on the new GAC Aion LX.
GAC Aion LX: Redefining Electric Crossovers
Unleashing the Power of Innovation
Introduction: A Visionary Creation
Step into the future of electric mobility with the GAC Aion LX—an extraordinary electric crossover that represents a new era of automotive excellence. Unveiled by the Chinese company GAC under its pioneering Aion sub-brand at the Shanghai Auto Show 2019, the Aion LX marks a significant milestone in the world of electric vehicles. Let's delve into the impressive specifications and features of this trailblazing electric crossover.
GAC Aion LX Specs: Power and Performance
| | |
| --- | --- |
| manufactured in | China |
| new from ($) | 62600 |
| range (km) | 1008 |
| max. speed | 170 |
| sales start | 2022 |
| 0 to100 km/h | 7.9 |
| power (h.p.) | 245 |
| battery (kWh) | 144 |
| car type | SUV / 5 doors |
| drive type | FWD |
The GAC Aion LX leaves a lasting impression with its exceptional specifications. Equipped with a mighty 144 kWh battery, this electric crossover offers an astounding range of 1008 kilometers—an achievement that sets new standards in the industry. The power-packed Aion LX boasts two electric motors, one at the front and one at the rear, providing seamless all-wheel drive capabilities. With a power output of 245 horsepower, the Aion LX accelerates from 0 to 100 km/h in an impressive 7.9 seconds. Such performance showcases GAC's commitment to pushing the boundaries of electric mobility.
Innovative Solar Technology: Redefining Efficiency
GAC Aion LX embraces innovative solar technology that goes beyond conventional electric vehicles. The incorporation of solar cells enhances the energy efficiency of the interior ventilation system and contributes to reduced power consumption during charging. This forward-thinking approach aligns perfectly with GAC's dedication to sustainable and eco-friendly transportation solutions.
Safety and Autonomy: A Pioneering Package
Safety takes center stage in the GAC Aion LX, as it comes equipped with an advanced package of safety systems. The inclusion of autonomous emergency braking ensures heightened security, providing peace of mind for drivers and passengers alike. GAC's commitment to safety and autonomy exemplifies its relentless pursuit of excellence in electric vehicle technology.
Sleek Design and Versatility: Where Style Meets Function
Beyond its impressive performance and cutting-edge technology, the GAC Aion LX delights with its sleek and versatile design. As a five-door electric crossover, it combines style with practicality, offering ample space for passengers and cargo. The Aion LX stands as a symbol of sophistication, delivering a harmonious blend of aesthetics and functionality.
Embracing the Future: GAC Motor's Vision
Manufactured in China by GAC Motor, the GAC Aion LX embodies the company's vision for a sustainable and electric future. As the second electric-powered model under the Aion sub-brand, the Aion LX is a testament to GAC's dedication to innovation, performance, and environmental responsibility.
Conclusion: GAC Aion LX—Paving the Way Ahead
In conclusion, the GAC Aion LX is a formidable electric crossover that redefines the standards of the automotive industry. With its impressive range, powerful performance, and visionary technology, the Aion LX stands as a symbol of GAC's commitment to shaping the future of electric mobility. As the world moves towards sustainable transportation solutions, the GAC Aion LX emerges as a trailblazer, paving the way for a cleaner and greener tomorrow.