GAC EA6 Yile Specs and Price ⚡ Electric Car
Share GAC EA6 Yile in Social Media:
price (NEW) from:
26190,00
$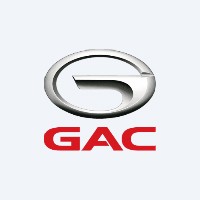 GAC EA6 Yile description ⚡
Technical Specs, Price and Review on the new GAC EA6 Yile.
GAC EA6 Yile: The Next Generation Electric Sedan
Blending Power and Elegance
Introduction: Unveiling the GAC EA6 Yile
Introducing the GAC EA6 Yile, a remarkable electric sedan manufactured in China by GAC Honda. This cutting-edge vehicle made its debut in early 2021, captivating the market with its impressive features and sleek design. Join us as we explore the GAC EA6 Yile and uncover its specifications that showcase its true potential.
GAC EA6 Yile Specs: A Twin of Innovation
| | |
| --- | --- |
| manufactured in | China |
| new from ($) | 26190 |
| range (km) | 510 |
| max. speed | 156 |
| sales start | 2021 |
| 0 to100 km/h | unknown |
| power (h.p.) | 184 |
| battery (kWh) | 58.8 |
| car type | sedan |
| drive type | FWD |
The GAC EA6 Yile has quickly earned its place in the spotlight, hailed as the sibling of the GAC NE Aion S (2019) model. The resemblance is striking, with both vehicles featuring similar appearance and characteristics, confirming the connection. While the trunk lid remains unchanged, new lights without a connecting light guide and embedded bumper lights add a touch of freshness. The twin tires, measuring 215/55 R17 and 235/45 R18, enhance the vehicle's grip on the road. The GAC EA6 Yile also boasts the option of a two-tone color scheme, offering a stylish black roof variation.
Performance and Power: A Thrilling Ride
Under the hood, the GAC EA6 Yile harnesses the power of a robust electric motor capable of producing 135 kW (184 hp) and 300 Nm of torque. This impressive powertrain is complemented by a 58.8 kWh battery, delivering an outstanding range of 510 km (NEDC). With such capabilities, the GAC EA6 Yile ensures a thrilling and confident driving experience that takes you further on every journey.
Elegance Meets Efficiency
Beyond its powerful performance, the GAC EA6 Yile exudes elegance and sophistication with its sleek sedan design. The thoughtfully crafted exterior, combined with a spacious and refined interior, elevates the driving experience to new heights. This fusion of elegance and efficiency makes the GAC EA6 Yile a true standout in the realm of electric sedans.
Embracing the Future: GAC Motor's Commitment
As a creation of GAC Motor, the GAC EA6 Yile exemplifies the brand's unwavering commitment to innovation and sustainability. By offering an advanced electric sedan with impressive range and performance, GAC Motor is driving towards a greener and more sustainable future for the automotive industry.
Conclusion: GAC EA6 Yile—Empowering the Journey Ahead
In conclusion, the GAC EA6 Yile emerges as a remarkable electric sedan that combines power, elegance, and efficiency. With its strong performance, spacious interior, and eco-friendly technology, this vehicle stands as a testament to GAC Motor's dedication to shaping the future of electric mobility. The GAC EA6 Yile promises to empower drivers with an exceptional driving experience that embraces both sustainability and style.