GAC Aion V Price and Specs
Added to the EV Database on 28 November 2022
Share GAC Aion V
price (NEW) from:
33060
$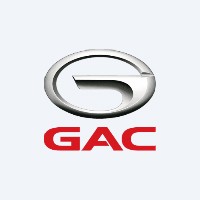 Technical Specifications, Price and Review on the new GAC Aion V.
| | |
| --- | --- |
| manufactured in | China |
| new from ($) | 33060 |
| range (km) | 600 |
| max. speed | 175 |
| sales start | 2020 |
| 0 to100 km/h | 7.7 |
| power (h.p.) | 181 |
| battery (kWh) | 72.3 |
| car type | SUV / 5 doors |
| drive type | FWD |
GAC Aion V: Where Fashion Meets Functionality
Redefined Elegance and Performance
Introduction: The GAC Aion V
The GAC Aion V, proudly manufactured in China, stands as a captivating SUV that seamlessly blends elegance with cutting-edge technology. As part of the Avon brand, this electric marvel is a testament to GAC Motor's commitment to innovation and modern design. Let's explore the GAC Aion V and delve into its impressive specifications.
GAC Aion V Specs: Embracing Modern Design
The designers of the GAC Aion V embraced the latest trends, creating a masterpiece that is both visually striking and technologically advanced. Featuring two-story front optics with LED lights as standard, as well as distinctive separate taillights and retractable rear door handles, the Aion V exudes a sense of modern sophistication. Built on the modular GP (GAS Electric Platform) platform, the SUV offers flexibility in size, suspension, and powertrain options, ensuring a tailored driving experience.
Performance and Power: Unleashing Performance
Under the hood, the GAC Aion V harnesses the power of a 72.3 kWh battery, setting the stage for an exhilarating performance. The electric motor, positioned on the front axle, delivers a remarkable 181 horsepower and 350 Nm of torque. This potent combination propels the SUV from 0 to 100 km/h in just 7.7 seconds, ensuring a thrilling driving experience with every push of the accelerator.
Impressive Range and Efficiency
The GAC Aion V boasts an impressive range, offering three variants with respective mileage options of 400 km, 530 km, and an outstanding 600 km on a single charge. This remarkable range ensures that drivers can embark on extended journeys with confidence. Whether cruising through city streets or embarking on long road trips, the Aion V showcases impressive efficiency and reliability.
Driving Dynamics: Mastering the Road Ahead
Equipped with a rear semi-independent suspension, the GAC Aion V promises a smooth and controlled ride. With a modest ground clearance of 160 mm, the SUV strikes a perfect balance between comfort and agility. Whether navigating urban landscapes or venturing off the beaten path, the Aion V delivers a driving experience that is both responsive and enjoyable.
Conclusion: GAC Aion V—A Fusion of Style and Innovation
As a symbol of elegance and innovation, the GAC Aion V is a testament to GAC Motor's commitment to pioneering electric vehicles. From its captivating design to its impressive performance and range, the Aion V sets a new standard in the world of electric SUVs. Whether it's the city streets or the open highways, the GAC Aion V promises an electrifying journey ahead.
---