Geely Galaxy E8 Price and Specs
Added to the EV Database on 23 October 2023
Share Geely Galaxy E8 in Social Media:
price (NEW) from:
27600,00
$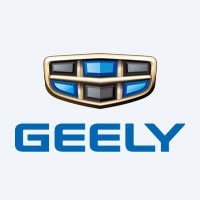 Technical Specifications, Price and Review on the new Geely Galaxy E8.
A Deep Dive into Geely's Electrifying Marvel: The Galaxy E8
Geely, a household name in automotive engineering, propels into the future with its visionary Galaxy range, emphasizing premium electric vehicles. The spotlight gleams on one model, the mysterious yet mesmerizing Geely Galaxy E8.
At a Glance: Geely Galaxy E8 Key Features
| | |
| --- | --- |
| manufactured in | China |
| new from ($) | 27600 |
| range (km) | 1370 |
| max. speed | 190 |
| sales start | 2024 |
| 0 to100 km/h | 7.5 |
| power (h.p.) | 272 |
| battery (kWh) | No data |
| car type | sedan |
| drive type | RWD |
Origin: Proudly manufactured in China
Starting Price: An accessible price point at $27,600
Max Speed: A thrilling top speed of 190 km/h
Power: 272 horsepower promises compelling drive dynamics
Drive: RWD (Rear-Wheel Drive) to maximize drive performance and handling
Car Type: Elegant and sophisticated sedan
The Galaxy E8: An Electric Beacon in Geely's Starry Lineup
While the entire Galaxy lineup resonates with Geely's commitment to advanced mobility, the E8 stands distinguished as a beacon of full electrification. Yet, Geely cleverly entices enthusiasts by revealing just enough, leaving the rest to imagination and anticipation.
What Sets the Galaxy E8 Apart
1. Pioneering in Full Electric: As Geely unveils the Galaxy range, the E8 shines as the first all-electric model, presenting a blend of luxury and sustainability.
2. Enigmatic Aura: The limited specifics around the Galaxy E8's battery and powertrain have ignited the spark of curiosity. Geely's calculated revelations promise something groundbreaking.
3. Modern Sedan Craftsmanship: As a sedan, the Galaxy E8 balances elegance with performance, presenting a car perfect for urban adventures and long road escapades alike.
4. Associated Pedigree: Geely's shared platforms with internationally acclaimed brands like Volvo, Polestar, and Lotus hint at the high standards and engineering prowess we can expect.
Cutting-Edge Features Adorning the Galaxy Range
Battery Protection: Geely's Aegis battery safety system safeguards the vehicle during impacts and prevents dangerous thermal runaways.

Quick Response Tech: With the Galaxy N-Operating System, wait times become a thing of the past, thanks to its 0.5-second activation capability.
Geely's Global Ambitions
Though the initial release targets China, Geely's established global brand presence drops hints about potential future availability in international markets. The Galaxy range demonstrates Geely's undying ambition and promises global electric vehicle enthusiasts something to look forward to.
Wrapping Up: The Galaxy E8's Place in Electric Evolution
Geely Galaxy E8, through its elegance and engineering, epitomizes the electric evolution of the automobile industry. As details unfold, and the world gets closer to its launch in 2024, there's no doubt that the E8 and the broader Galaxy range will carve a unique space in the EV cosmos.