GMC Hummer EV 3x Specs and Price ⚡ Electric Car
Share GMC Hummer EV 3x in Social Media:
price (NEW) from:
99995,00
$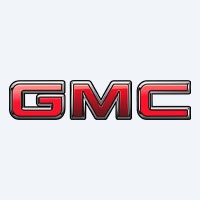 GMC Hummer EV 3x description ⚡
Technical Specs, Price and Review on the new GMC Hummer EV 3x.
GMC Hummer EV 3X: Redefining Electric Pickup Performance
The GMC Hummer EV 3X is a trailblazing electric pickup truck, proudly manufactured in the USA, setting new benchmarks for power, speed, and off-road prowess. With its bold and iconic design, advanced technology, and remarkable performance, the Hummer EV 3X is redefining the future of electric trucks.
GMC Hummer EV 3x Specs:

Uncompromising Power and Performance
Under the rugged exterior of the GMC Hummer EV 3X lies an electric heart that packs a punch.
| | |
| --- | --- |
| manufactured in | USA |
| new from ($) | 99995 |
| range (km) | 483 |
| max. speed | 180 |
| sales start | 2022 |
| 0 to100 km/h | 3.5 |
| power (h.p.) | 830 |
| battery (kWh) | 200 |
| car type | pickup |
| drive type | AWD |
With a total power output of an impressive 830 horsepower, this electrifying pickup accelerates from 0 to 100 km/h in a mere 3.5 seconds, delivering swift and exhilarating performance both on and off the road. The Hummer EV 3X boasts a torque of 15590 Nm, ensuring superior towing capacity and off-road capabilities that surpass traditional gas-powered trucks.
Electrified Range and Charging Efficiency
Equipped with a substantial 200 kWh battery, the Hummer EV 3X offers an impressive range of 483 kilometers, allowing for longer journeys and reducing the need for frequent charging. Furthermore, the Hummer EV's advanced charging technology ensures efficient and speedy charging, minimizing downtime and maximizing driving pleasure.
Modern Technology and Luxurious Interior
Inside the GMC Hummer EV 3X, innovation meets luxury. The cabin is an oasis of modern technology and comfort, with state-of-the-art infotainment systems, advanced driver-assistance features, and premium materials. The interior is thoughtfully designed to provide a seamless driving experience, catering to the needs and desires of the modern driver.
Evolutionary Design with Distinctive Features
The GMC Hummer EV 3X showcases an evolutionary design, blending ruggedness with sophistication. The iconic LED front grille, now illuminated with the model name, pays homage to the classic Hummer while embracing a more contemporary aesthetic. LED lighting elements on the sides add to its distinctive presence, making it instantly recognizable on any road.
Safety and Convenience
GMC has incorporated advanced safety features in the Hummer EV 3X, ensuring the utmost protection for both driver and passengers. With features like electric hood opening, the Hummer EV prioritizes convenience and ease of use, making it a practical and driver-friendly pickup.
Conclusion: Powering the Future of Pickups
The GMC Hummer EV 3X is a true testament to the future of electric pickups, combining raw power, cutting-edge technology, and striking design. With its exceptional performance and impressive range, the Hummer EV 3X raises the bar for what an electric truck can achieve, propelling the electric revolution forward with unwavering force.
The GMC Hummer EV 3X: Unleashing a New Era of Electric Pickup Dominance.