Haima E3 Specs and Price ⚡ Electric Car
Share Haima E3 in Social Media:
price (NEW) from:
24000,00
$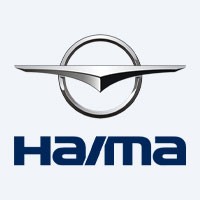 Technical Specs, Price and Review on the new Haima E3.
Haima E3: Unveiling the Power of Electric Sedans
Discovering the Future of Affordable EVs
Introduction: A Visionary Electric Sedan
Experience the future of electric mobility with the Haima E3, a visionary 4-door sedan that embodies the perfect blend of style, efficiency, and affordability. Manufactured in China by Haima Automobile, the Haima E3 made its debut at the Beijing Auto Show in 2018, leaving an indelible mark on the world of cheap EV cars. Let's dive into the world of the Haima E3 and explore its impressive specifications and features.
Haima E3 Specs: Empowering Your Journey
| | |
| --- | --- |
| manufactured in | China |
| new from ($) | 24000 |
| range (km) | 315 |
| max. speed | 130 |
| sales start | 2018 |
| 0 to100 km/h | unknown |
| power (h.p.) | 94 |
| battery (kWh) | 46.6 |
| car type | sedan |
| drive type | FWD |
The Haima E3 is designed to revolutionize the world of electric sedans with its exceptional performance and striking features. Powered by a robust 46.6 kWh battery pack, the Haima E3 delivers a remarkable range of 315 kilometers (approximately 222 miles) based on the NEDC driving cycle. The energy density of the 331 kg (730 lbs) battery pack stands at an impressive 142.2Wh/kg, ensuring a seamless and enduring driving experience.
Unleashing Electrifying Power
The Haima E3's electrifying powertrain boasts a capacity to produce 70 kW (94 hp) power and an impressive torque of 240 N.m (177 lb.ft). This powerful configuration accelerates the sedan with ease, providing a top speed of 130 km/h (81 mph). With its front-wheel-drive (FWD) setup, the Haima E3 ensures agile handling and precise control, making every journey a delightful experience.
Efficiency and Sustainability: Defining the Haima E3
At the heart of the Haima E3's design philosophy lies efficiency and sustainability. With an energy consumption of 14.8 kWh/100km based on the NEDC driving cycle, the Haima E3 stands as a prime example of eco-conscious engineering. The sedan's eco-friendly features allow you to embrace a greener lifestyle without compromising on performance.
Practicality and Comfort: The Haima E3 Experience
Step into the Haima E3, and you'll be greeted with a spacious and comfortable interior, offering ample room for five passengers. The sedan's thoughtful design and premium materials create an inviting ambiance, making every ride a relaxing affair. With a range of modern amenities and intuitive controls, the Haima E3 elevates the concept of driving pleasure to new heights.
Conclusion: Haima E3—A Gateway to the Electric Future
As we embrace the future of electric mobility, the Haima E3 stands as a trailblazer in the realm of affordable electric sedans. Its dynamic performance, eco-friendly features, and stylish design make it a true contender in the universe of cheap EV cars. With the Haima E3, driving towards a sustainable future has never been more accessible.