Hispano Suiza Carmen Boulogne Specs and Price ⚡ Electric Car
Share Hispano Suiza Carmen Boulogne in Social Media:
price (NEW) from:
1930000,00
$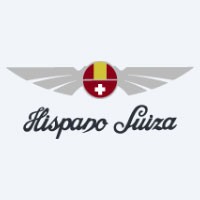 Hispano Suiza Carmen Boulogne description ⚡
Technical Specs, Price and Review on the new Hispano Suiza Carmen Boulogne.
Unleashing Power and Elegance: Hispano Suiza Carmen Boulogne
Reviving a Legacy: The All-Electric Hypercar
Introduction: Embracing Heritage and Innovation
Prepare to be mesmerized by the Hispano Suiza Carmen Boulogne, an exquisite all-electric hypercar that redefines luxury and performance. Rooted in a rich heritage that dates back to the early 20th century, Hispano Suiza makes a bold statement with its Carmen Boulogne 80 kWh model. Named after Damian Mateu's granddaughter, this hypercar is a masterful blend of power, elegance, and exclusivity. Let's explore the mesmerizing world of Hispano Suiza Carmen Boulogne.
Hispano Suiza Carmen Boulogne Specs at a Glance
| | |
| --- | --- |
| manufactured in | Spain |
| new from ($) | 1930000 |
| range (km) | 400 |
| max. speed | 290 |
| sales start | 2021 |
| 0 to100 km/h | 2.6 |
| power (h.p.) | 557 |
| battery (kWh) | 80 |
| car type | roadster |
| drive type | RWD |
Hailing from the iconic city of Barcelona, Spain, the Hispano Suiza Carmen Boulogne showcases unparalleled craftsmanship and cutting-edge technology. With a price tag of $1,930,000, it embodies luxury in every aspect. Equipped with an 80 kWh battery, this roadster boasts a remarkable range of 400 kilometers and can accelerate from 0 to 100 km/h in just 2.6 seconds. The Carmen Boulogne generates a stunning 557 horsepower, propelling it to a maximum speed of 290 km/h. With rear-wheel drive (RWD), this hypercar promises a thrilling driving experience.
A Journey Through Time: Hispano Suiza's Legacy
The story of Hispano Suiza is a tale of passion, innovation, and excellence. From the early 20th century to the Second World War, the brand's luxury cars rivalled esteemed names like Rolls-Royce, and its triumphs on race tracks only added to its prestige. After years of silence, the brand made a grand comeback at the 2019 Geneva Motor Show with the striking Hispano Suiza Carmen, capturing the hearts of automotive enthusiasts worldwide.
The Sensational Carmen Boulogne: Unleashing Power
The star of the show, the Hispano Suiza Carmen Boulogne, takes the electric hypercar realm by storm. Building upon the success of the Carmen, Boulogne amplifies its power, refines its style, and adds exclusivity to its allure. With a limited production run, this hypercar exudes an aura of exclusivity, appealing to discerning collectors and enthusiasts seeking the pinnacle of automotive luxury.
Elegance in Design: Merging Heritage and Modernity
The Hispano Suiza Carmen Boulogne's design is a breathtaking fusion of heritage and modernity. Striking lines, aerodynamic contours, and signature details pay homage to the brand's iconic legacy, while embracing contemporary aesthetics. Crafted with meticulous attention to detail, the hypercar's exterior and interior reflect the epitome of elegance and sophistication.
Performance Redefined: The Electric Powerhouse
Beneath its striking exterior, the Carmen Boulogne houses cutting-edge electric technology that drives its exceptional performance. The 80 kWh battery powers an electric motor that delivers a heart-pounding 557 horsepower. This immense power translates into lightning-fast acceleration and an exhilarating top speed of 290 km/h. With a range of 400 kilometers, the Carmen Boulogne seamlessly blends high-performance capabilities with eco-consciousness.
Owning a Masterpiece: Exclusivity and Prestige
Acquiring the Hispano Suiza Carmen Boulogne is more than just owning a hypercar; it is a testament to an exclusive and prestigious lifestyle. With limited production, each Carmen Boulogne is a rare and coveted masterpiece, crafted to perfection for the most discerning connoisseurs of automotive luxury.
Conclusion: Hispano Suiza Carmen Boulogne—A Triumph of Heritage and Technology
In the Hispano Suiza Carmen Boulogne, a legendary brand embraces the future with an all-electric masterpiece that exemplifies power, elegance, and exclusivity. A captivating blend of heritage and innovation, this hypercar is a symbol of automotive excellence, inviting a select few to embark on a journey of luxury and performance.