iEV Z Specs and Price ⚡ Electric Car
Share iEV Z in Social Media:
price (NEW) from:
6115,00
$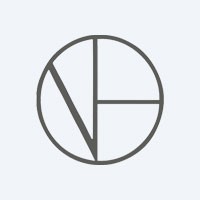 Technical Specs, Price and Review on the new iEV Z.
iEV Z: The Transformative Electric Coupe
Unveiling the iEV Z: A Compact Electric Marvel
Introduction: The Versatile iEV Z Electric Coupe
Introducing the iEV Z, an electric coupe with a remarkable feature that sets it apart from its peers—a variable length design. Manufactured by the Danish company iEV Motors, the iEV Z made its debut in 2018 as the iEV X. Now, in 2022, the improved iEV Z takes the stage, offering a host of enhancements while retaining its unique ability to transform from a single-seater to a double-seater in a matter of seconds. Let's delve into the captivating features of this innovative electric coupe.
iEV Z Specs at a Glance
| | |
| --- | --- |
| manufactured in | Austria |
| new from ($) | 6115 |
| range (km) | 100 |
| max. speed | 45 |
| sales start | 2022 |
| 0 to100 km/h | unknown |
| power (h.p.) | 5 |
| battery (kWh) | 3.3 |
| car type | coupe |
| drive type | FWD |
The iEV Z comes with a modest price tag of 5850 euros, making it an attractive option for budget-conscious electric car enthusiasts. With a range of 100 kilometers and a maximum speed of 45 km/h, it excels in urban commutes and short trips. Powered by a 5 horsepower (h.p.) electric motor and a 3.3 kWh battery, the iEV Z is a compact yet efficient ride, perfect for navigating busy city streets.
The Transformative Design: Flexibility Redefined
The highlight of the iEV Z is its adaptive design that enables it to change its length as per the need. In its closed single-seat version, the iEV Z measures a mere 198 centimeters in length, with dimensions of 78 centimeters in width and 145 centimeters in height. Weighing around 220 kilograms, it maneuvers through traffic with ease.
Expanding the Possibilities: Single to Double Seater
With a simple mechanism driven by an electric motor, the iEV Z can extend its length to accommodate a passenger, seamlessly transforming into a double-seater configuration. In this mode, the body panels elegantly open up, adding an additional 37 centimeters to the length. The maximum length of 275 centimeters is a game-changer, allowing the iEV Z to accommodate both a passenger and cargo with ease.
A Closer Look at the Manufacturer: iEV Motors
The visionary iEV Z is brought to life by iEV Motors, a Danish company dedicated to pushing the boundaries of electric mobility. With a focus on innovation and practicality, iEV Motors aims to revolutionize the electric vehicle market and make sustainable transportation accessible to all.
Embracing Sustainability: The Eco-Friendly Drive
The iEV Z epitomizes the commitment to sustainability, boasting zero tailpipe emissions and a clean electric drive. Embracing renewable energy sources, the iEV Z not only reduces carbon footprint but also contributes to cleaner air and a greener future.
The Future of Urban Mobility: A Compact Solution
As cities face congestion and environmental challenges, the iEV Z presents a compelling solution for urban mobility. Its compact size, efficient performance, and adaptable design make it an ideal choice for city dwellers seeking an eco-friendly and practical mode of transportation.
Conclusion: iEV Z—A Testament to Innovation
The iEV Z is more than just an electric coupe; it represents a paradigm shift in the world of urban transportation. With its transformative design and budget-friendly price, it promises a seamless and sustainable driving experience. As we embrace a future of cleaner mobility, the iEV Z stands tall as a testament to innovation and versatility in the realm of electric vehicles.