JAC iEV7s Specs and Price ⚡ Electric Car
Share JAC iEV7s in Social Media:
price (NEW) from:
31100,00
$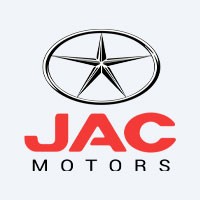 Technical Specs, Price and Review on the new JAC iEV7s.
JAC iEV7s: The Affordable Electric Commuter Hatchback
Discovering the JAC iEV7s: A Subcompact Electric Hatchback
Introduction: The Budget-Friendly Electric Commuter
The JAC iEV7s is a front-wheel-drive electric hatchback, proudly placed in the subcompact category, commonly known as "B-class" by European standards. Positioned as an affordable "commuter train," this electric gem combines compact size, commendable performance, and an attractive price point, making it an enticing choice for urban dwellers.
Unraveling the JAC iEV7s Specs
| | |
| --- | --- |
| manufactured in | China |
| new from ($) | 31100 |
| range (km) | 225 |
| max. speed | 132 |
| sales start | 2017 |
| 0 to100 km/h | 12.0 |
| power (h.p.) | 114 |
| battery (kWh) | 39.0 |
| car type | hatchback / 5 doors |
| drive type | FWD |
The JAC iEV7s features an inviting range of 225 kilometers and a maximum speed of 132 km/h, making it an efficient companion for daily commuting needs. Its acceleration from 0 to 100 km/h takes a modest 12.0 seconds, propelled by a capable 114 horsepower (h.p.) electric motor. The hatchback relies on a 39.0 kWh battery pack, providing ample energy for a smooth and seamless ride.
Defining the JAC iEV7s: Hatchback or Crossover?
JAC positions the iEV7s as a crossover, however, its front-wheel-drive layout and modest ground clearance prompt questions about this designation. Nevertheless, this subcompact electric hatchback stands tall with its compact size and affordability, making it an appealing choice for urban drivers.
Unveiling the JAC iEV7s: Debut at Shanghai International Motor Show
In April 2017, the JAC iEV7s made its grand debut at the esteemed Shanghai International Motor Show, capturing the attention of enthusiasts and environmentally-conscious individuals alike. The exterior boasts an elegant and contemporary design, while the interior exudes a sense of sophistication and solidity.
The Alluring Interior: A Modern and Refined Cabin
Stepping inside the JAC iEV7s, one is greeted by a captivating interior that reflects modernity and refinement. A digital instrument cluster, three-spoke multi-steering wheel with relief tides for a comfortable grip, and an 8-inch touchscreen infotainment system adorn the cabin. Thoughtful ergonomics and high-quality finishing materials further elevate the overall driving experience.
Manufacturer: JAC MOTORS—Driven by Innovation
As a prominent player in the automotive industry, JAC MOTORS continues to impress with their commitment to innovation and sustainable mobility. With the JAC iEV7s, the company reinforces its dedication to providing affordable and eco-friendly solutions to a wider audience.
Conclusion: JAC iEV7s—Empowering Urban Commuters
In the JAC iEV7s, urban commuters find a reliable and budget-friendly electric hatchback, designed to meet their daily driving demands. With its alluring combination of performance, affordability, and eco-consciousness, this subcompact electric gem paves the way for greener and more sustainable city mobility.