JMC Renault Jiangling Yi Specs and Price ⚡ Electric Car
Share JMC Renault Jiangling Yi in Social Media:
price (NEW) from:
27300,00
$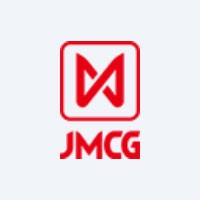 JMC Renault Jiangling Yi description ⚡
Technical Specs, Price and Review on the new JMC Renault Jiangling Yi.
JMC Renault Jiangling Yi: The Fusion of Chinese-European Excellence
Unveiling the JMC Renault Jiangling Yi: A Glimpse into Chinese-European Hybrid Prowess
Introduction: A New Chapter in Chinese-European Collaboration
The JMC Renault Jiangling Yi marks the onset of a fruitful partnership between the renowned French brand Renault and the esteemed Jiangling Group, culminating in the inception of the groundbreaking GSE platform. This rising star in the 2022 automotive landscape embodies the seamless fusion of Chinese-European hybrid technology, captivating the market with its exceptional offerings.
Revolutionary Specifications: JMC Renault Jiangling Yi
| | |
| --- | --- |
| manufactured in | China |
| new from ($) | 27300 |
| range (km) | 450 |
| max. speed | 140 |
| sales start | 2021 |
| 0 to100 km/h | 5.8 |
| power (h.p.) | 231 |
| battery (kWh) | 60 |
| car type | sedan |
| drive type | AWD |
Priced from $27,300, the JMC Renault Jiangling Yi boasts an impressive range of 450 kilometers, empowering drivers to embark on extended journeys with confidence. Acceleration from 0 to 100 km/h is swift, clocking in at 5.8 seconds, while its 231 horsepower (h.p.) and all-wheel-drive (AWD) capability elevate the driving experience to new heights. Beneath its sleek sedan exterior lies a potent 60 kWh battery, ensuring ample power for every adventure.
Elevating Electric Sedan Performance
The JMC Renault Jiangling Yi defies expectations, exuding the demeanor of a gasoline-powered model rather than a traditional electric sedan. With its linear feedback from the accelerator pedal and gentle acceleration in standard mode, the car delivers a comfortable and refined driving experience. Engaging sport mode brings a heightened sense of responsiveness, complemented by a slightly heavier steering, yet retaining an overall sense of ease and comfort.
The Synergy of Chinese-European Excellence
Embodying the essence of Chinese-European collaboration, the JMC Renault Jiangling Yi emerges as a testament to ingenuity and innovation. By combining the technological prowess of both regions, this electric sedan stands as an emblem of cutting-edge automotive engineering.
Versatile Offerings: One and Two Engine Modifications
The JMC Renault Jiangling Yi offers a myriad of modifications, including one and two-engine configurations, catering to diverse preferences and driving requirements. This versatility ensures that every discerning driver can find their perfect match within the JMC Renault Jiangling Yi lineup.
Incorporating the Best of Both Worlds
Stepping into the JMC Renault Jiangling Yi's cabin, drivers are welcomed by an amalgamation of Chinese-European design elements, creating an ambiance of sophistication and refinement. The harmonious blend of technologies and luxurious features enhances every moment spent inside this innovative sedan.
Conclusion: JMC Renault Jiangling Yi—A Harmonious Hybrid
As the JMC Renault Jiangling Yi graces the roads, it symbolizes the successful synergy between two automotive giants, bringing forth a harmonious hybrid of Chinese-European excellence. This remarkable collaboration signifies the advent of a new era in the automotive world, where innovation knows no boundaries.