Karma GSe-6 Specs and Price ⚡ Electric Car
Share Karma GSe-6 in Social Media:
price (NEW) from:
103900,00
$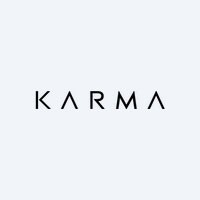 Karma GSe-6 description ⚡
Technical Specs, Price and Review on the new Karma GSe-6.
Karma GSe-6: Pioneering the Future of Electric Sports Cars
Embracing Sustainability and Performance in the Karma GSe-6
Introduction: Unveiling the Karma GSe-6
The Karma GSe-6 emerges as a beacon of innovation, combining eco-consciousness with cutting-edge technology in the realm of electric sports cars. Proudly manufactured in the USA by Varta Automotive, a Californian company renowned for crafting luxury electric vehicles, the Karma GSe-6 showcases a harmonious fusion of sustainable materials and top-tier performance.
Unraveling the Specifications: Karma GSe-6
| | |
| --- | --- |
| manufactured in | USA |
| new from ($) | 103900 |
| range (km) | 321 |
| max. speed | 200 |
| sales start | 2022 |
| 0 to100 km/h | 4.0 |
| power (h.p.) | 536 |
| battery (kWh) | 75 |
| car type | sedan |
| drive type | RWD |
With its starting price of $103,900, the Karma GSe-6 boasts an impressive range of 321 kilometers, providing ample driving capabilities without compromise. Acceleration from 0 to 100 km/h is achieved in a thrilling 4.0 seconds, reflecting the GSe-6's sporty and dynamic nature. Under the hood, the electric sports car houses a robust powertrain, sporting 536 horsepower (h.p.), delivering exhilarating speed and precise handling. The GSe-6's 75 kWh battery empowers it to conquer the roads, ensuring a remarkable driving experience with every journey.
Eco-Conscious Engineering: Redefining Luxury
Crafted with an unwavering commitment to eco-conscious engineering, the Karma GSe-6 stands as a testament to Varta Automotive's dedication to sustainability. Utilizing environmentally friendly materials and state-of-the-art technologies, this electric sports car redefines luxury, where responsible mobility meets uncompromising performance.
Trim Levels and Reservation Details
The Karma GSe-6 offers discerning drivers a choice among three exquisite trim levels, each tailored to cater to distinct preferences and desires. Prospective buyers can secure their reservation with a fully-refundable $100 deposit, eagerly anticipating the delivery of their coveted GSe-6, set to commence in 2021.
Versatility in Battery Options
For added versatility, the Karma GSe-6 offers two battery options, allowing drivers to tailor their range to suit their lifestyle. The 75-kWh lithium-ion battery extends the journey to an impressive 200 miles, while the 100-kWh battery unleashes a staggering 300-mile range on a single charge, empowering adventurers to explore without boundaries.
Driving Experience: Where Luxury Meets Performance
The Karma GSe-6 transcends the traditional perception of electric vehicles, seamlessly blending luxury and performance. As drivers settle into the refined cabin, they are embraced by an ambiance of elegance, advanced technology, and unparalleled comfort. Every element is thoughtfully curated to ensure a seamless and memorable driving experience, with sustainability as its core foundation.
Conclusion: The Future is Now with Karma GSe-6
As the Karma GSe-6 graces the streets, it makes a bold statement, proving that sustainability and performance can coexist harmoniously in the realm of electric sports cars. This visionary creation from Varta Automotive represents a paradigm shift in the automotive landscape, heralding a future where eco-consciousness meets unbridled exhilaration.