Lotus Eletre Price and Specs
Added to the EV Database on 29 November 2022
Share Lotus Eletre in Social Media:
price (NEW) from:
107400,00
$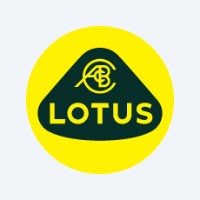 Technical Specifications, Price and Review on the new Lotus Eletre.
Lotus Eletre - Redefining Performance in Electric Crossovers
Embracing Innovation and Performance in an Electric Crossover
The Lotus Eletre emerges as a true testament to cutting-edge innovation and electrifying performance in the realm of electric crossovers. This exceptional vehicle, manufactured in China by Lotus, captivates with its striking design, powerful electric drivetrain, and advanced onboard technology, setting a new standard for electric mobility.
Unraveling the Specifications: Lotus Eletre
| | |
| --- | --- |
| manufactured in | China |
| new from ($) | 107400 |
| range (km) | 520 |
| max. speed | 250 |
| sales start | 2022 |
| 0 to100 km/h | 4.5 |
| power (h.p.) | 591 |
| battery (kWh) | 107 kWh |
| car type | SUV / 5 doors |
| drive type | AWD |
The Lotus Eletre delivers an impressive array of specifications that elevate it to a class of its own. With a starting price of $107,400, this electric powerhouse boasts a substantial range of 520 kilometers, enabling drivers to embark on longer journeys without range anxiety. Acceleration from 0 to 100 km/h is achieved in a swift 4.5 seconds, showcasing the Eletre's quick and responsive performance. At the heart of this electric crossover lies a formidable powertrain, featuring a 591 horsepower (450 kW) electric motor, ensuring thrilling acceleration and dynamic driving capabilities. The Eletre's 107 kWh battery pack not only powers its performance but also enables eco-friendly and sustainable transportation.
The Eletre Lineup: Power Choices
The Lotus Eletre lineup presents drivers with a range of power choices to suit their preferences and driving style. In the two initial versions, the Eletre and Eletre S, a single electric motor with 603 hp (450 kW) delivers spirited performance and efficiency. For those seeking unparalleled power, the Eletre R takes center stage with a twin-engine configuration boasting a combined capacity of 905 hp (675 kW). This remarkable setup propels the Eletre R to the forefront of the electric vehicle landscape, earning it the title of the world's fastest twin-engined electric crossover.
Advanced Multimedia and Connectivity
Inside the Lotus Eletre, advanced multimedia capabilities take center stage, enhancing the driving experience and connectivity. The onboard system, powered by a pair of Qualcomm 8155 processors, ensures seamless and responsive performance for navigation, entertainment, and connectivity needs. The vehicle features OLED type displays with a touch interface, providing users with wide-ranging possibilities for personalization and customization of displayed information. With a diagonal of 15.1 inches, the center console's upper display serves as an intuitive control center, while a more compact display conveniently graces the rear console near the rear seats. Notably, the Eletre's software updates can be received over-the-air, empowering the vehicle's onboard computer to evolve and improve throughout its entire lifespan.
Driving the Future: Lotus Eletre
As Lotus marks its foray into the world of five-door production vehicles, the Eletre stands as a testament to the brand's commitment to innovation and electrification. With its captivating design, unmatched performance, and state-of-the-art technology, the Lotus Eletre is a compelling choice for those seeking a thrilling and sustainable driving experience. Embrace the future of mobility with the Lotus Eletre, where electrifying power meets refined elegance.