Lotus Eletre R Specs and Price ⚡ Electric Car
Share Lotus Eletre R in Social Media:
price (NEW) from:
144000,00
$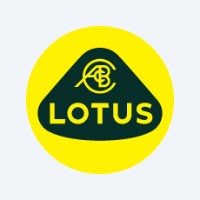 Lotus Eletre R description ⚡
Technical Specs, Price and Review on the new Lotus Eletre R.
Unleashing Power and Speed: Introducing the Lotus Eletre R
Conquering the Roads with Electrifying Performance
The Lotus Eletre R stands as a formidable force in the realm of electric crossovers, proudly claiming the title of the world's fastest twin-engined electric crossover. This cutting-edge vehicle, manufactured in China by Lotus, embodies a fusion of electrifying power and dynamic design, pushing the boundaries of performance and speed in the electric vehicle landscape.
Unraveling the Specifications: Lotus Eletre R
| | |
| --- | --- |
| manufactured in | China |
| new from ($) | 144000 |
| range (km) | 450 |
| max. speed | 265 |
| sales start | 2022 |
| 0 to100 km/h | 2.95 |
| power (h.p.) | 893 |
| battery (kWh) | 107 |
| car type | SUV / 5 doors |
| drive type | AWD |
The Lotus Eletre R commands attention with its impressive specifications. Packed with a powerful dual-engine setup, this crossover boasts an awe-inspiring output of 675 kW (918 hp) and a staggering 985 Nm of torque. This relentless power enables the Eletre R to achieve a jaw-dropping acceleration of 0 to 100 km/h in a mere 2.95 seconds, setting a new benchmark for electrified performance. Zooming on the open road, the Eletre R reaches a top speed of 265 km/h, ensuring an exhilarating driving experience like no other.
Aesthetics Meets Aerodynamics: Carbon Body Kit
The Lotus Eletre R embraces a captivating carbon body kit that not only elevates its aesthetic appeal but also enhances its aerodynamic efficiency. This meticulously crafted body kit not only captivates onlookers but also ensures improved downforce and stability at high speeds. Every curve and contour of the Eletre R's design has been thoughtfully engineered to marry form with function, enabling drivers to carve through corners with precision and confidence.
Track Mode: Elevating Performance
The Lotus Eletre R unveils its true potential with the Track driving mode, a thrilling setting that unleashes the full might of its powertrain. In this mode, the Eletre R becomes a beast on the racetrack, responding to every command with razor-sharp precision. The suspension settings have been meticulously tuned to optimize handling and grip, ensuring that drivers can push the limits of performance without compromising on control.
Pushing Boundaries: Lotus vs. Tesla
Lotus Cars proudly proclaims the Eletre R as the world's fastest twin-engine crossover, and this claim is backed by solid performance figures. While the Tesla Model X Plaid, with its three-engine powerplant, boasts a remarkable 1,020 horsepower and can achieve 0 to 100 km/h in 2.6 seconds, the Lotus Eletre R holds its own in the realm of electrified performance.
In conclusion, the Lotus Eletre R has redefined the electric crossover landscape, setting new standards for power, speed, and performance. With its lightning-fast acceleration, striking design, and advanced engineering, the Eletre R embodies the spirit of automotive innovation. As the world embraces a sustainable future, Lotus continues to push boundaries and redefine what is possible in the realm of electric vehicles.