Mahindra e2o Plus Specs and Price ⚡ Electric Car
Share Mahindra e2o Plus in Social Media:
price (NEW) from:
14075,00
$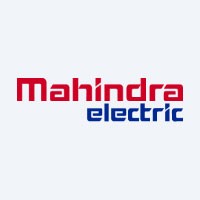 Mahindra e2o Plus description ⚡
Technical Specs, Price and Review on the new Mahindra e2o Plus.
Mahindra e2o Plus: The Quirky and Eco-Friendly Microcar
Introducing the Compact Electric Wonder
The Mahindra e2o Plus is a charming and eco-friendly microcar that captures hearts with its compact size and sustainable design. Manufactured in India by Mahindra Electric, this electric hatchback offers a unique and fun driving experience, making it a standout choice for urban commutes and city adventures.
Unveiling the Specifications
| | |
| --- | --- |
| manufactured in | India |
| new from ($) | 14075 |
| range (km) | 140 |
| max. speed | 80 |
| sales start | 2016 |
| 0 to100 km/h | unknown |
| power (h.p.) | unknown |
| battery (kWh) | 15 |
| car type | hatchback / 3 doors |
| drive type | RWD |
The Mahindra e2o Plus boasts an electric motor with an output of 19 kW (26 horsepower) and a torque of 70 Nm. Its power is driven by a traction lithium-ion battery, available in two versions with capacities of 11 kWh and 15 kWh, respectively. The 11 kWh battery variant offers a power reserve of 110 kilometers, while the 15 kWh version extends the range to 140 kilometers on a single charge. Although the microcar's acceleration to 60 km/h takes 14.1 seconds, it is important to note that the Mahindra e2o Plus is designed primarily for city driving, where its nimble and compact size truly shines.
Eco-Friendly Pedigree
The Mahindra e2o Plus traces its lineage back to the Model I from Reva Electric Car, which was once a part of the esteemed Mahindra & Mahindra concern. This heritage underscores the vehicle's commitment to eco-friendliness and sustainable mobility solutions. With its compact dimensions - 3590 mm in length and 1575 mm in width - the e2o Plus presents itself as a small SUV, exuding an endearing and assertive "face."
Urban Mobility and Efficiency
Ideal for navigating through bustling city streets, the Mahindra e2o Plus boasts an impressive top speed of 80 km/h, ensuring a smooth and efficient ride within urban limits. The microcar's electric powertrain features a recovery mode, enhancing its energy efficiency and regenerating power during deceleration and braking. This sustainable feature aligns perfectly with the vehicle's eco-friendly mission.
In summary, the Mahindra e2o Plus stands as an endearing and eco-friendly microcar, perfect for urban dwellers and environmentally-conscious drivers. With its compact size, sustainable powertrain, and impressive electric range, the e2o Plus embodies the essence of efficient and eco-friendly urban mobility.