MG ZS EV Specs and Price ⚡ Electric Car
Share MG ZS EV in Social Media:
price (NEW) from:
25260,00
$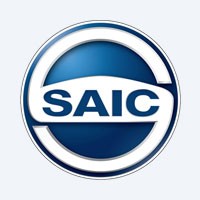 Technical Specs, Price and Review on the new MG ZS EV.
MG ZS EV: A Dynamic and Environmentally-Friendly SUV
Unleashing the Power of Electric Mobility
The MG ZS EV is a remarkable electric SUV that combines eco-friendliness with dynamic performance. Manufactured in China, this cutting-edge vehicle offers an impressive array of features and specifications that make it a popular choice among electric car enthusiasts.
Unveiling the Specifications
| | |
| --- | --- |
| manufactured in | China |
| new from ($) | 25260 |
| range (km) | 371 |
| max. speed | 140 |
| sales start | 2020 |
| 0 to100 km/h | 8.2 |
| power (h.p.) | 141 |
| battery (kWh) | 44.5 |
| car type | SUV / 5 doors |
| drive type | FWD |
The MG ZS EV comes equipped with a powerful electric motor boasting a capacity of 105 kW (143 hp) and an astounding torque of 350 Nm. Paired with a 44.5 kWh battery, this electric SUV delivers a thrilling and smooth driving experience. The dynamic electric motor allows the MG ZS EV to accelerate from 0 to 100 km/h in just 8.2 seconds, surpassing the capabilities of its gasoline-powered counterpart. The seamless and rapid acceleration adds a sense of excitement to every drive.
Driving Dynamics and Comfort
While the MG ZS EV boasts impressive acceleration and torque, its soft suspension ensures a comfortable and pleasant ride. The focus on comfort enhances the overall driving experience, making it ideal for long journeys and city commutes alike. However, the softer suspension may result in noticeable rolls during sharp turns at higher speeds. Nevertheless, the electric motor's instantaneous response to the accelerator pedal allows for a spirited and dynamic driving style, adding to the thrill of driving an electric SUV.
Driving Modes for Customization
For drivers seeking a more spirited driving experience, the MG ZS EV features various driving modes to suit different preferences. The selection of driving modes allows drivers to adjust the car's behavior and responsiveness. By choosing a sportier mode, drivers can enjoy a more dynamic driving style, coupled with a slightly firmer steering feel, enhancing the overall driving engagement.
Embracing Sustainability and Practicality
Beyond its thrilling performance, the MG ZS EV is a testament to environmental consciousness and sustainability. As an all-electric vehicle, it produces zero tailpipe emissions, contributing to cleaner air and reduced carbon footprint. With a range of 371 kilometers on a single charge, the MG ZS EV offers the freedom to explore and embark on longer journeys without compromising on sustainability.
Designed for the Modern Adventurer
The MG ZS EV's sleek and contemporary design makes it stand out on the road. Its 5-door SUV body type provides ample space for both passengers and cargo, making it suitable for families and adventure-seekers alike. The blend of modern aesthetics and practicality ensures that the MG ZS EV appeals to a wide range of drivers.
In conclusion, the MG ZS EV is a remarkable electric SUV that combines the thrill of dynamic performance with the sustainability of electric mobility. With its powerful electric motor, comfortable driving dynamics, and customizable driving modes, it offers an exhilarating and eco-friendly driving experience. Embracing sustainability and modern design, the MG ZS EV is a standout choice for those seeking an environmentally-conscious and practical SUV.