Mitsubishi eK X EV Specs and Price ⚡ Electric Car
Share Mitsubishi eK X EV in Social Media:
price (NEW) from:
27800,00
$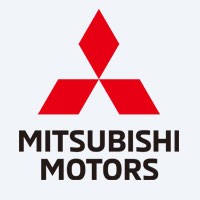 Mitsubishi eK X EV description ⚡
Technical Specs, Price and Review on the new Mitsubishi eK X EV.
Mitsubishi eK X EV: A Compact and Efficient Electric Station Wagon
The Mitsubishi eK X EV is a compact and eco-friendly electric station wagon that promises an efficient and convenient driving experience. Manufactured in Japan, this electric car offers an appealing blend of practicality, size, and sustainability, making it a popular choice for urban commuters and environmentally conscious drivers.
Introducing the Specifications
| | |
| --- | --- |
| manufactured in | Japan |
| new from ($) | 27800 |
| range (km) | 180 |
| max. speed | 130 |
| sales start | 2023 |
| 0 to100 km/h | unknown |
| power (h.p.) | 64 |
| battery (kWh) | 20 |
| car type | station wagon |
| drive type | FWD |
Compact Dimensions and Efficient Design
With its compact dimensions, the Mitsubishi eK X EV is tailor-made for navigating busy city streets and tight parking spaces. Measuring 3395 mm in length and 1475 mm in width, it easily weaves through traffic and effortlessly maneuvers around corners. The station wagon design ensures ample cargo space, making it ideal for daily errands and weekend getaways.
Modest Yet Sufficient Range
Powered by a 20 kWh traction battery, the eK X EV offers a range of 180 kilometers on a full charge. While this range may be considered modest compared to some electric cars, it remains more than sufficient for most city dwellers who typically travel shorter distances daily. The battery's slim and elongated shape allows it to fit seamlessly within the body, optimizing interior space.
Responsive Electric Motor and Multiple Driving Modes
The eK X EV is equipped with a single electric motor from the M M 48 series, located on the front axle. This motor delivers a respectable 64 horsepower and 195 Nm of torque, providing adequate power for city driving and everyday commuting needs. The car also offers the convenience of "one-pedal" driving with its e-Pedal function, allowing drivers to control acceleration and deceleration with a single pedal.
Versatility and Driving Modes
The Mitsubishi eK X EV offers versatility with its e-Pedal function and various driving modes. The e-Pedal feature simplifies driving by allowing users to accelerate, decelerate, and even come to a complete stop using just one pedal, enhancing efficiency and reducing the need for constant pedal switching. Additionally, drivers can choose between Eco, Standard, and Sport driving modes, tailoring their driving experience to match their preferences and traffic conditions.
Manufacturer: MITSUBISHI
In conclusion, the Mitsubishi eK X EV presents a practical and eco-friendly solution for urban commuting and city living. With its compact dimensions, responsive electric motor, and efficient design, it embraces the future of sustainable mobility. Whether you're navigating city streets or embarking on short trips, the eK X EV delivers an enjoyable and environmentally conscious driving experience.