Hozon Neta X Price and Specs
Added to the EV Database on 25 October 2023
Share Hozon Neta X in Social Media:
price (NEW) from:
17340,00
$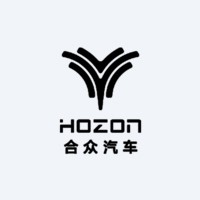 Technical Specifications, Price and Review on the new Hozon Neta X.
Hozon Neta X: An Exploration into Modern Electric Mobility
Unveiling the Hozon Neta X: A combination of affordability, aesthetic design, and proficient performance, all wrapped into a modern electric hatchback.
Design
Hozon Auto presents a refreshingly new aesthetic with the Neta X. The front of this electric vehicle (EV) boasts a novel closed grille and split headlight design, enhancing its distinctive look.
| | |
| --- | --- |
| manufactured in | China |
| new from ($) | 17340 |
| range (km) | 501 |
| max. speed | 150 |
| sales start | 2023 |
| 0 to100 km/h | 9.5 |
| power (h.p.) | 163 |
| battery (kWh) | 62 |
| car type | hatchback / 5 doors |
| drive type | FWD |
A three-section air intake harmonizes with pronounced front hood ribs, endowing the car with a vibrant sporty feel. Buyers will have an array of six alluring exterior colors to choose from: white, gray, brown, pink, blue, and black.
From a side perspective, the segmented waistline and a slightly descending window line accentuate the car's ample window space, especially noticeable behind the C-pillar. This style gives the vehicle a robust visual appeal. Its dual five-spoke wheels add a touch of contemporary fashion to its profile.
The rear adopts a multi-line design, complemented by through-type tail lights, resulting in a visually captivating hierarchy. A chrome trim strip graces the rear bumper, further refining its elegance.
Interior
The Neta X promises luxury, with interiors predominantly enveloped in plush materials. Simplistic design principles dominate the interiors, with minimalistic button layouts and a steering wheel integrated with scroll buttons. Dominating the center console are an 8.9-inch LCD instrument panel and a larger 15.6-inch square screen. This screen is designed with a split-screen display, complete with a handy shortcut button menu bar at the bottom. Additional features include a wireless charging board, a bumper design, and uniquely patterned seats that maintain the traditional five-seat configuration.
Dimensions
The car's dimensions stand at a length of 4619mm, width of 1860mm, and height of 1628mm, riding on a 2770mm wheelbase.
Performance
Neta X is propelled by a permanent magnet synchronous motor, delivering a maximum power of 120kW. This pairs seamlessly with an electric vehicle single-speed gearbox, capping the speed at 150km/h. Buyers have the flexibility of choosing between two range options: 401 km or the extended 501 km.
Release and Availability
Hozon Auto officially launched the Neta X on October 18th, with a variety of four models, attractively priced between US$17,337 to US$20,071. Built on Hozon Auto's pioneering Cloud-River ("Yunhe") platform, it facilitates R&D of a broad spectrum of power and body forms, ranging from A0 to B+ level.
Conclusion
The Hozon Neta X exemplifies the evolution of electric hatchbacks, offering a seamless blend of style, luxury, and performance at an enticing price point. As the EV market continues to expand and evolve, the Neta X stands poised to carve its niche as a reliable and trendy option for eco-conscious consumers.