Maxus Mifa 6 70 kWh Executive Price and Specs
Added to the EV Database on 25 October 2023
Share Maxus Mifa 6 70 kWh Executive in Social Media:
price (NEW) from:
33650,00
$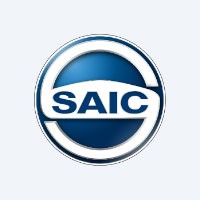 Maxus Mifa 6 70 kWh Executive Review ⚡
Technical Specifications, Price and Review on the new Maxus Mifa 6 70 kWh Executive.
Maxus Mifa 6 70 kWh Executive: A Thorough Overview
The Maxus Mifa 6 70 kWh Executive is a compelling glimpse into the evolving landscape of electric SUVs. Despite sharing a lineage with its predecessors, it stands out as an intelligent and artistically crafted vehicle.
Design Lineage
While the MIFA 6 SUV may seem familiar, being reminiscent of the Euniq 6 from late 2020 and, in turn, the D60 crossover from spring 2019, it holds its identity.
| | |
| --- | --- |
| manufactured in | China |
| new from ($) | 33650 |
| range (km) | 520 |
| max. speed | 170 |
| sales start | 2022 |
| 0 to100 km/h | unknown |
| power (h.p.) | 177 |
| battery (kWh) | 70 |
| car type | SUV / 5 doors |
| drive type | FWD |
Essentially, these vehicles are variations of the same model. The MIFA 6 doesn't particularly differentiate itself from its predecessors in terms of external appearance. The rebranding seems more nominal, emphasizing the platform's advanced media, online, and communication capabilities, as suggested by its abbreviation: Maximum Intelligent Friendly Artistic.
Interior
The cabin remains consistent with its forerunners. The dominant feature remains the vertically positioned touchscreen, anchored at its base by the tunnel where the joystick for transmission or direction selection rests.
Dimensions
Length: 4735 mm
Width: 1860 mm
Height: 1736 mm
Wheelbase: 2760 mm
When compared to other SUVs in its category, the MIFA 6 is marginally larger than the likes of the Toyota RAV4, Nissan X-Trail, and Kia Sportage. However, it's a tad smaller than the Hyundai Santa Fe, Kia Sorento, or the fourth-generation Mitsubishi Outlander.
Performance and Technical Specifications
The electric variant of the MIFA 6, as with the Euniq 6, is outfitted with a singular motor pushing out 130 kW or 177 hp and 310 Nm. However, Chinese sources specify that the MIFA 6's engine, a permanent magnet synchronous variant, outputs 118 kW or roughly 160 horsepower and 225 Nm. The MIFA 6 offers two battery configurations: 61.1 kWh and 70 kWh, claiming ranges of 410 km and 510 km, respectively, on the CLTC cycle.
For the rechargeable hybrid model, it sports a 1.3-liter turbocharged three-cylinder engine generating 163 hp and 230 Nm. Working in conjunction is a 60-kilowatt motor (82 hp and 160 Nm), which draws power from a 13 kWh battery. This plug-in hybrid configuration permits MIFA 6 to operate solely on electric power, offering up to 43 km before necessitating a recharge.
Features
The electric version can optionally be outfitted with a third row of seats. Conversely, the PHEV variant is exclusively available in a single trim in the Chinese market. Both configurations boast a 10.4-inch instrument cluster screen and a 12.3-inch multimedia display, complete with navigation, Bluetooth, voice control, LED lighting, stabilization system, and four airbags. Opting for the upscale EV package or augmenting the hybrid with additional options adds features like inflatable curtains, a 14-inch central screen, head-up display, electric tailgate, auto-braking, parking systems, lane keeping, and a 360-degree visibility feature.
Conclusion
The Maxus Mifa 6 70 kWh Executive, while bearing resemblance to its lineage, is a refined testament to Maxus's commitment to innovation and user-centric design. It's a promising option for those desiring a blend of performance, luxury, and advanced technological features in an electric SUV.