Hycan 007 Price and Specs
Added to the EV Database on 15 November 2023
Share Hycan 007 in Social Media:
price (NEW) from:
44250,00
$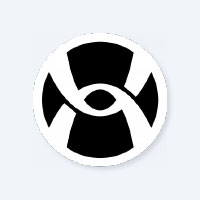 Technical Specifications, Price and Review on the new Hycan 007.
Detailed Overview of Hycan 007 Electric SUV
The Hycan 007 represents the future of electric mid-size SUVs, combining cutting-edge technology, impressive range, and environmentally conscious design. We will provide you with a detailed analysis of the technical specifications, price, and a comprehensive review of the Hycan 007. If you're in the market for an electric SUV that offers both performance and sustainability, the Hycan 007 demands your attention.
Technical Specifications
Let's explore the technical specifications of the Hycan 007, helping you gain a deeper understanding of its capabilities and performance.
| | |
| --- | --- |
| manufactured in | China |
| new from ($) | 44250 |
| range (km) | 643 |
| max. speed | 170 |
| sales start | 2021 |
| 0 to100 km/h | 7.9 |
| power (h.p.) | 204 |
| battery (kWh) | 93.3 |
| car type | SUV / 5 doors |
| drive type | FWD |
Range
The Hycan 007 sets a new standard with an astonishing range of up to 643 kilometers on a single charge. This remarkable range ensures that you can embark on long journeys with confidence, knowing that you have the freedom to explore without frequent charging stops.
Maximum Speed
With a maximum speed of 170 kilometers per hour, the Hycan 007 provides a dynamic and exhilarating driving experience. It combines power and efficiency to deliver a smooth and responsive ride.
Battery Capacity
Equipped with a substantial 93.3 kWh battery pack, the Hycan 007 guarantees reliable and consistent power delivery. The impressive battery capacity contributes significantly to its extended range and performance.
Acceleration (0 to 100 km/h)
The Hycan 007 accelerates from 0 to 100 kilometers per hour in just 7.9 seconds, showcasing its quick response and agile performance on the road.
Power Output
With 204 horsepower, the Hycan 007 offers robust power that ensures both efficiency and excitement in your driving experience.
Car Type
The Hycan 007 is classified as a mid-size SUV with five doors, providing ample space for passengers and cargo, making it a practical choice for a variety of lifestyles.
Drive Type
It features a front-wheel drive (FWD) configuration, ensuring stability and control in various driving conditions.
Price
Now, let's explore the pricing options for the Hycan 007. Understanding the cost is a crucial aspect of your decision-making process.
The Hycan 007 is competitively priced, starting at approximately €41,000 or 299,800 yuan in China. This pricing offers excellent value for an electric SUV with such impressive specifications and features.
Review
Impressive Range
The Hycan 007 redefines electric SUVs with its remarkable range capability. With up to 643 kilometers on a single charge, it empowers you to explore new horizons without the worry of frequent charging stops. Whether you're planning a cross-country adventure or daily commuting, the Hycan 007 offers unparalleled freedom.
Environmentally Conscious Design
As an electric SUV, the Hycan 007 contributes to a greener future by producing zero emissions during operation. Its electric powertrain is both efficient and eco-friendly, making it an environmentally conscious choice for those looking to reduce their carbon footprint.
Dynamic Performance
With a top speed of 170 kilometers per hour and a brisk acceleration from 0 to 100 km/h in 7.9 seconds, the Hycan 007 delivers a dynamic and engaging driving experience. It combines power and agility to provide a responsive ride that enthusiasts and everyday drivers will appreciate.
Variety of Colors
The Hycan 007 is available in a range of captivating colors, including the vibrant "morning sun" white among others. This allows you to personalize your SUV and make a statement on the road.
Availability
You can find the Hycan 007 for sale, both as a new and used vehicle, at various dealerships, providing you with options to fit your preferences and budget.
In conclusion, the Hycan 007 is a standout electric mid-size SUV that offers exceptional range, eco-conscious design, and dynamic performance. Whether you prioritize sustainability, efficiency, or an exhilarating driving experience, the Hycan 007 has something to offer.
Experience the future of electric SUVs with the Hycan 007 and redefine your journey on the road!