Hyundai Mistra Price and Specs
Added to the EV Database on 16 November 2023
Share Hyundai Mistra in Social Media:
price (NEW) from:
28000,00
$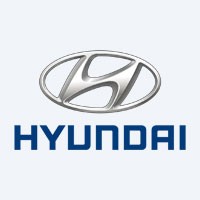 Technical Specifications, Price and Review on the new Hyundai Mistra.
Hyundai Mistra: A Detailed Overview
The Hyundai Mistra, a mid-size sedan produced through the Beijing Hyundai joint venture in China, marks a notable entry in Hyundai's esteemed vehicle lineup. Occupying a unique position between the Elantra and larger models, the Mistra is renowned for its distinctive design and robust performance. First introduced in 2021, this vehicle has quickly become a standout choice for sedan enthusiasts.
Hyundai Mistra Specs and Features
| | |
| --- | --- |
| manufactured in | China |
| new from ($) | 28000 |
| range (km) | 520 |
| max. speed | 165 |
| sales start | 2021 |
| 0 to100 km/h | 8.3 |
| power (h.p.) | 184 |
| battery (kWh) | 56.5 |
| car type | sedan |
| drive type | FWD |
Performance and Dynamics
Max Speed: The Mistra reaches a maximum speed of 165 km/h, offering an exhilarating driving experience.
Acceleration: Achieving 0 to 100 km/h in just 8.3 seconds, it combines speed with smooth handling.
Power and Battery
Engine Power: With a potent 184 horsepower, the Mistra delivers dynamic performance.
Battery and Range: A 56.5 kWh battery ensures a remarkable range of 520 kilometers, setting it apart in its category.
Car Type and Drive
Car Type: As a sedan, the Mistra offers a balanced blend of luxury and practicality.
Drive Type: Featuring Front-Wheel Drive (FWD), it ensures reliable traction and control.
Hyundai Mistra Interior and Exterior
Interior Highlights
Comfort and Space: The interior design prioritizes comfort and spaciousness, ideal for both drivers and passengers.
Technology Integration: Equipped with advanced technological features, the Mistra offers a user-friendly and connected driving experience.
Exterior Design
Stylish Appearance: The 2021 model, in particular, introduced distinctive design elements, enhancing its visual appeal.
Build Quality: High-quality materials and craftsmanship underscore the vehicle's durability and aesthetic value.
Hyundai Mistra Price and Value
With a starting price of $28,000, the Hyundai Mistra presents a compelling value proposition, balancing cost with a plethora of features and exceptional performance.
Review and Release Date
Market Reception
The Mistra has garnered positive reviews for its design, performance, and overall driving experience.
Its positioning between the Elantra and larger models has attracted a wide range of buyers.
Release Date and Evolution
Launched in 2021, the Mistra has been available in various markets, with an anticipated electric version (Hyundai Mistra EV) expected in 2023.
Conclusion
The Hyundai Mistra stands as a testament to Hyundai's commitment to innovation and quality. With its impressive range, powerful performance, and distinctive design, it is an excellent choice for mid-size sedan buyers. The upcoming Mistra EV variant further demonstrates Hyundai's dedication to evolving in the electric vehicle market.