IM Motors LS6 Price and Specs
Added to the EV Database on 16 November 2023
Share IM Motors LS6 in Social Media:
price (NEW) from:
41000,00
$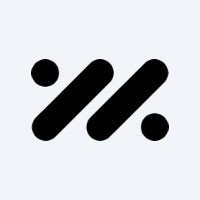 Technical Specifications, Price and Review on the new IM Motors LS6.
IM Motors LS6: A Detailed Overview
The IM Motors LS6, crafted with precision and innovation in China, represents a new era in electric SUVs. Launched by SAIC Motor and Alibaba-backed IM Motors, this vehicle combines luxury, performance, and cutting-edge technology, making its debut in 2023.
IM Motors LS6 Specs and Features
Performance and Power
Max Speed: The LS6 astounds with a top speed of 256 km/h, setting a new standard in electric SUV performance.
Acceleration: It boasts an impressive 0 to 100 km/h time of just 3.48 seconds, highlighting its powerful electric powertrain.
| | |
| --- | --- |
| manufactured in | China |
| new from ($) | 41000 |
| range (km) | 706 |
| max. speed | 256 |
| sales start | 2023 |
| 0 to100 km/h | 3.48 |
| power (h.p.) | 788 |
| battery (kWh) | 100 |
| car type | SUV / 5 doors |
| drive type | AWD |
Efficiency and Range
Battery Capacity: A 100 kWh battery pack powers the LS6, offering an extensive range of 706 kilometers.
Electrical Architecture: Utilizing a 900V electrical system, the LS6 benefits from a silicon-carbide inverter and highly efficient electric motors.
Design and Dimensions
Car Type: As a 5-door SUV, the LS6 offers a perfect blend of space, comfort, and style.
Dimensions: Measuring 4.9 meters in length, the LS6 provides ample interior space and a commanding presence on the road.
IM Motors LS6 Interior and Exterior
Interior Highlights
Luxury and Comfort: The interior of the LS6 is designed with premium materials, focusing on comfort and luxury for all passengers.
Technological Integration: Featuring advanced technology, the LS6 offers a connected and intuitive driving experience, with a focus on autonomous driving capabilities.
Exterior Design
Sleek and Modern: The LS6 features a modern, aerodynamic design, enhancing both its aesthetic appeal and driving efficiency.
Quality Construction: Built with high-quality materials, the LS6 is designed for durability and longevity.
IM Motors LS6 Price and Value
With a starting price of $41,000, the IM Motors LS6 presents an excellent value proposition, offering high-end features and performance at a competitive price.
Review and Release Date
Market Reception
Anticipated for its exceptional performance and advanced features, the LS6 is poised to make a significant impact in the electric SUV market.
Its combination of speed, technology, and affordability is expected to attract a wide range of customers.
Release Date and Availability
Set for a 2023 release, the IM Motors LS6 is eagerly awaited by automotive enthusiasts and eco-conscious drivers alike.
Conclusion
The IM Motors LS6 is set to redefine the electric SUV segment with its impressive specifications, luxurious design, and commitment to sustainable driving. With its combination of high performance, advanced technology, and competitive pricing, the LS6 stands as a top choice for those seeking the pinnacle of electric vehicle innovation.