Hycan Z03 Price and Specs
Added to the EV Database on 15 November 2023
Share Hycan Z03 in Social Media:
price (NEW) from:
23500,00
$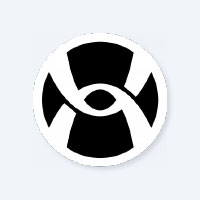 Technical Specifications, Price and Review on the new Hycan Z03.
Detailed Overview of Hycan Z03 Electric Hatchback
The Hycan Z03 introduces a new era of electric hatchbacks, offering impressive features and a commitment to eco-friendly mobility. We'll provide an in-depth look at the technical specifications, price, and a comprehensive review of the Hycan Z03. If you're considering an electric vehicle that combines efficiency and style, the Hycan Z03 deserves your attention.
Technical Specifications
Let's delve into the technical specifications of the Hycan Z03. Understanding its capabilities is crucial for making an informed decision.
| | |
| --- | --- |
| manufactured in | China |
| new from ($) | 23500 |
| range (km) | 620 |
| max. speed | 160 |
| sales start | 2022 |
| 0 to100 km/h | 6 |
| power (h.p.) | 218 |
| battery (kWh) | 76.8 |
| car type | hatchback / 5 doors |
| drive type | FWD |
Range
The Hycan Z03 sets a new standard with its remarkable range of up to 620 kilometers on a single charge. This extended range ensures that you can confidently embark on long journeys without worrying about frequent charging stops.
Maximum Speed
With a maximum speed of 160 kilometers per hour, the Z03 provides a smooth and efficient ride. It's designed for both urban commuting and highway travel, offering versatility in your driving experience.
Battery Capacity
The Z03 is equipped with a powerful 76.8 kWh battery pack, ensuring reliable and consistent power delivery. The substantial battery capacity contributes to its impressive range and performance.
Acceleration (0 to 100 km/h)
The Hycan Z03 accelerates from 0 to 100 kilometers per hour in just 6 seconds, delivering brisk acceleration and an exhilarating driving experience.
Power Output
With a horsepower rating of 218, the Z03 offers robust performance that combines efficiency with excitement. You'll appreciate the dynamic capabilities of this electric hatchback.
Car Type
The Hycan Z03 is classified as a hatchback with 5 doors, providing practicality and ease of access for both passengers and cargo.
Drive Type
It features a front-wheel drive (FWD) configuration, ensuring stability and control in various driving conditions.
Price
Now, let's explore the pricing options for the Hycan Z03. Understanding the cost is a crucial aspect of your decision-making process.
The Hycan Z03 offers competitive pricing, starting at €18,000 in China. For the long-range version, you can expect a slightly higher price point, approximately €21,700. These price options provide excellent value for an electric hatchback with such impressive specifications and features.
Review
Exceptional Range
The Hycan Z03 sets itself apart with its exceptional range capability. With up to 620 kilometers on a single charge, it redefines the possibilities of electric mobility. Whether you're planning a long road trip or daily commuting, this hatchback offers the freedom to explore without range anxiety.
Rapid Charging
The Z03 is equipped for DC charging, allowing its battery to reach from 30 to 80 percent charge in just 45 minutes. This quick charging capability ensures that you spend less time waiting and more time enjoying your journey.
Competitive Pricing
Hycan has positioned the Z03 as an affordable electric vehicle option, making sustainable mobility accessible to a wider audience. The starting price of €18,000 offers an attractive entry point for those seeking an electric hatchback with an extensive range.
Power and Performance
With 218 horsepower and a 0 to 100 km/h acceleration time of 6 seconds, the Z03 delivers a spirited driving experience. It combines power and efficiency to provide an engaging ride for enthusiasts and everyday drivers alike.
Stylish Design
While specific design details may vary, the Hycan Z03 is known for its sleek and modern aesthetic. Its compact size, five-door configuration, and distinctive styling elements make it an eye-catching choice in the electric hatchback segment.
In conclusion, the Hycan Z03 represents a significant step forward in the world of electric hatchbacks. With an exceptional range, rapid charging capabilities, competitive pricing, and a focus on power and performance, it's a compelling option for those looking to embrace electric mobility. Whether you prioritize sustainability, efficiency, or a thrilling driving experience, the Hycan Z03 has something to offer.
Experience the future of eco-friendly hatchbacks with the Hycan Z03 and redefine your journey on the road!