Hycan A06 Price and Specs
Added to the EV Database on 14 November 2023
Share Hycan A06 in Social Media:
price (NEW) from:
40170,00
$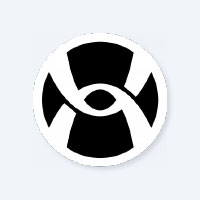 Technical Specifications, Price and Review on the new Hycan A06.
Hycan A06 Detailed Overview
The Hycan A06, a product of Chinese engineering and innovation, has made its mark as a mid-size electric sedan that combines performance, aerodynamics, and affordability. Launched in 2022, the A06 is not just a car, it's a statement in the growing EV market.
Hycan A06: Engineering Excellence Meets Aesthetic Elegance
Manufactured in China, the Hycan A06 is a testament to the prowess of Hycan Automobile Technology in creating vehicles that are both efficient and elegant.
| | |
| --- | --- |
| manufactured in | China |
| new from ($) | 40170 |
| range (km) | 560 |
| max. speed | 180 |
| sales start | 2022 |
| 0 to100 km/h | 3.7 |
| power (h.p.) | 462 |
| battery (kWh) | 71 |
| car type | sedan |
| drive type | AWD |
Its design boasts an impressive drag coefficient of 0.217 Cd, making it one of China's most aerodynamic vehicles.
Performance and Powertrain: The Heart of the Hycan A06
Under the hood, the Hycan A06 is a powerhouse. Equipped with a high-performance dual motor powertrain, it generates up to 462 horsepower. This allows the sedan to accelerate from 0 to 100 km/h in a mere 3.7 seconds, offering a thrilling driving experience.
Battery and Range: The Lifeline of the Hycan A06
The A06's 71 kWh battery is key to its long-range capability. With a range of 560 km, it caters to the needs of both daily commuting and longer journeys. This range, combined with a top speed of 180 km/h, places the A06 in a league of its own among electric sedans.
Interior and Exterior: A Blend of Comfort and Style
The interior of the Hycan A06 is crafted for comfort and convenience, offering a spacious cabin with state-of-the-art technology. The exterior, with its sleek lines and modern design, not only adds to the vehicle's aerodynamic efficiency but also ensures it stands out on the road.
Pricing: Affordable Luxury
Starting at approximately €24,600 in China, the Hycan A06 is competitively priced in the electric vehicle market. This affordability, combined with its performance and design, makes the A06 an attractive option for a wide range of buyers.
The Release and Availability
The Hycan A06 has been available since its launch in 2022. Produced at the GAC Group's manufacturing facilities in China, it symbolizes the global aspirations of Hycan Automobile Technology.
Conclusion: The Hycan A06 - A Milestone in Electric Vehicle Innovation
The Hycan A06 is more than just an electric vehicle; it's a bold statement in the evolving world of EVs. With its combination of performance, design, and affordability, the A06 is perfectly poised to cater to the needs of the modern driver, making it a notable choice in the electric sedan category.