Hozon NETA V Pro Price and Specs
Added to the EV Database on 14 November 2023
Share Hozon NETA V Pro in Social Media:
price (NEW) from:
14200,00
$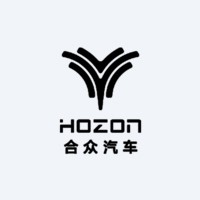 Hozon NETA V Pro Review ⚡
Technical Specifications, Price and Review on the new Hozon NETA V Pro.
Hozon NETA V Pro Detailed Overview
Embracing the Future: Hozon NETA V Pro - An Affordable Electric SUV
In the evolving landscape of electric vehicles (EVs), the Hozon NETA V Pro marks its territory as an affordable yet feature-packed electric SUV. This Chinese-made marvel combines efficiency, style, and practicality, setting a new standard in the EV market.
Hozon NETA V Pro: Redefining Electric Mobility
The Hozon NETA V Pro, manufactured by Hozon Auto in China's Zhejiang region, is a testament to the rapid advancements in electric vehicle technology.
| | |
| --- | --- |
| manufactured in | China |
| new from ($) | 14200 |
| range (km) | 401 |
| max. speed | 121 |
| sales start | 2022 |
| 0 to100 km/h | 12,6 |
| power (h.p.) | 95 |
| battery (kWh) | 38.54 |
| car type | SUV / 5 doors |
| drive type | FWD |
With its launch in 2022, this electric SUV not only aims to make sustainable driving accessible but also stylish and enjoyable.
Specifications: Power Meets Efficiency
The NETA V Pro is powered by a 38.54 kWh battery, providing a commendable range of 401 kilometers on a full charge. This range is particularly impressive for an entry-level SUV, ensuring that range anxiety is a thing of the past for its drivers.
The SUV is propelled by a single electric motor, generating 95 horsepower and 150 Nm of torque. This configuration offers a balanced combination of power and efficiency, suitable for both city driving and longer journeys.
Performance and Handling
Despite being an entry-level model, the NETA V Pro doesn't compromise on performance. It can accelerate from 0 to 100 km/h in 12.6 seconds, with a top speed of 121 km/h. The front-wheel-drive (FWD) configuration ensures smooth and stable handling, making it a reliable choice for everyday use.
Design and Comfort: A Closer Look at the Interior and Exterior
The NETA V Pro boasts a modern and sleek design, with its compact dimensions making it an ideal urban companion. The exterior is thoughtfully crafted to appeal to a broad audience, reflecting a contemporary style that stands out.
Inside, the NETA V Pro offers a comfortable and spacious cabin, with a focus on user-friendly features. The layout is intuitive, with controls and infotainment systems within easy reach, enhancing the overall driving experience.
Pricing: Unmatched Affordability
One of the most compelling aspects of the NETA V Pro is its affordability. With prices starting around $12,000 in China, it's positioned as one of the most cost-effective EV options on the market, making electric mobility accessible to a wider audience.
Market Impact and Availability
Since its launch, the NETA V Pro has been making waves in various markets, including Malaysia, where it's lauded as one of the most affordable EVs. This accessibility is part of Hozon Auto's mission to bring sustainable driving solutions to a global audience.
Conclusion: The Hozon NETA V Pro - A Smart Choice for the Eco-conscious Driver
The Hozon NETA V Pro stands as a significant milestone in the journey towards sustainable mobility. It combines affordability, efficiency, and practicality, making it an ideal choice for those looking to transition to electric vehicles without breaking the bank. With its appealing design, commendable performance, and accessible pricing, the NETA V Pro is not just an electric SUV; it's a smart choice for the eco-conscious driver.